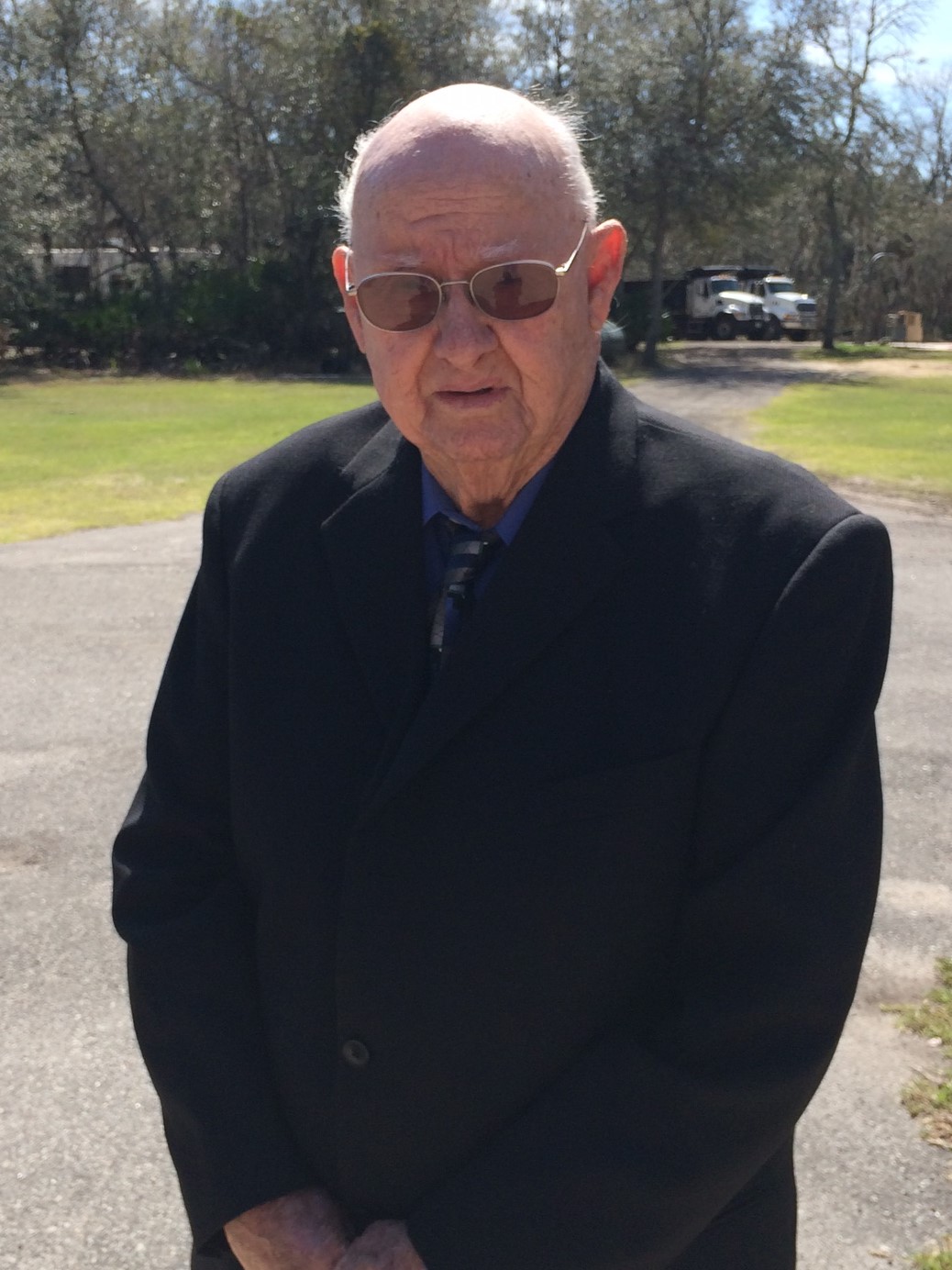 Wilbur Waldon Carter, 81
Wilbur Waldon Carter, 81 of Middleburg, FL passed away Friday, May 19, 2017.  He ran W. W. Carter and Sons for 47 years where he loved "irritating" employees on the jobsite and cooking for them.  Will was also a highly skilled heavy equipment operator and loved running the motor grader in particular.  He was a big NASCAR fan and followed the Earnhardts, both Sr. and Jr.  Will enjoyed the outdoors, especially fishing and hunting and made sure he taught his kids how to do both.  He was also a US Army veteran and served in Korea and Vietnam.
 Mr. Carter was preceded in death by his father, William Carter; mother, Ada Purvis Carter; and his son, Bruce Carter. He is survived by his wife of 60 years, Nancy; his son, Joey (Jody) Carter; daughter Donna White; 5 grandchildren; 3 step grandchildren; and 10 great-grandchildren. Mr. Carter will also be missed and remembered by many friends and employees, very often they were both.
Funeral services will be held 10:00 AM Thursday, May 25, 2017 at Russell Baptist Church, 2299 Sandridge Road, Green Cove Springs, FL with Reverend Ron Baker officiating.  Burial will follow in Russell Haven of Rest Cemetery. Visitation with the family will be from 5-7:00 PM Wednesday in the Chapel of Russell Haven of Rest.
Pallbearers are Cody Carter, Chase Carter, Keith Carter, Ben Carter, Tyler Schellpeper and Phillip Hughes.  Honorary Pallbearers are David Cregg, Jimmy Weeks, Ron Stotler and Charlie Post.
In lieu of flowers please make donations to Haven Hospice.
Arrangements are under the care of Russell Haven of Rest Cemetery, Funeral Home and Cremation Center, 2335 Sandridge Road, Green Cove Springs, FL  32043.  Family and friends may share their condolences at: www.RHRFH.com 904-284-7720