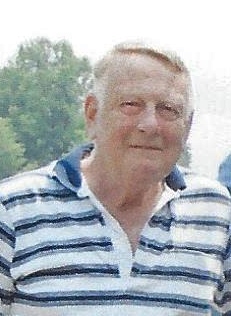 Walter Leon "Walt" Schall, 73
Walter Leon "Walt" Schall, 73, of Middleburg, Clay County, Florida, passed away on June 10, 2017 peacefully at his son's home alongside loved ones.
Walt was born June 6th, 1944 in Lake County, Ohio (Kirtland/ Willoughby) and was raised the son of the late William Henry, Sr. and Etta Lonas Schall in Guysville, Ohio.
Walt was a 1962 graduate of Rome Canaan High School in Stewart, Ohio and was a Veteran of the United States Army. In the early 1970's, Walt settled into Heath, Ohio where he chose to raise a family. In the early 1990's transferring with his long-time work in the railroad industry, Walt, along with his son, "Ronnie" and his son's childhood friend, "Steven", left Ohio and headed South. In 2004, Walt retired from CSX Transportation in Jacksonville, Florida.
Walt was a proud Clay County registered voter and member of the local American Legion Post250, Middleburg, Florida. He enjoyed mowing the perfect lawn, vegetable gardening- very proud to share the harvest with many, preparing home-cooked meals while listening to some of his country favorites, like George, Merle, and Willie and he really appreciated his sweets! He loved his grand dogs- "Dolly", "Hannah", and "Chesney", watching THE Ohio State Buckeyes football games, and Chrysler/Dodge (Mopar) muscle cars old and new. He looked forward to his weekly calls from his daughter Kellie with who he truly treasured. Walt was very proud and enjoyed celebrating his granddaughter "Tasha" and her accomplishments. He was where he wanted to be- he loved sharing a HOME with his son, Ron and LeeAnn where he enjoyed the wildlife and all that their property had to offer.
Walt was a beloved Father, Grandfather ("Papaw"), Brother, Uncle, and Friend.
Walt is survived by his two children, a daughter, Kellie Schall of Licking County, Ohio (Heath), a son, Ron Schall (LeeAnn) of Clay County, Florida (Middleburg); a grandchild, Latasha Nickelson (Dakota N.) of Osceola County, Florida (Kissimmee); two God-grandchildren, Ally and Johnny Avayou of Lexington, South Carolina; two sisters, Karen Ackley (Carl) of Lancaster, Ohio, Mary "Mary Lou" Hartley (dc., Keith), of Circleville, Ohio; two brothers, William "Willie" Schall (Sharon) of Guysville, Ohio, and Roger Schall (Gladys) of Athens, Ohio; the mother of his children, Patricia "Pat" Phillips (Roger), of Heath, Ohio; and, many loved nieces and nephews.
Besides his parents, Walt was preceded in death by a sister, Judith "Judy" Schall and a brother, Charles "Chuck" Schall of Ohio.
A family gathering and final resting place are planned for a later date in Ohio.
A future plant & vegetable memory garden is planned for his home in Florida, at this time, in lieu of flowers, the family asks that a memorial be made in his name to the charity of your choice.
Arrangements are under the care of Russell Haven of Rest Cemetery, Funeral Home and Cremation Center, 2335 Sandridge Road, Green Cove Springs, FL 32043. Family and friends may share their condolences at www.RHRFH.com or send a private message of sympathy for the family at papawwalt@msn.com .