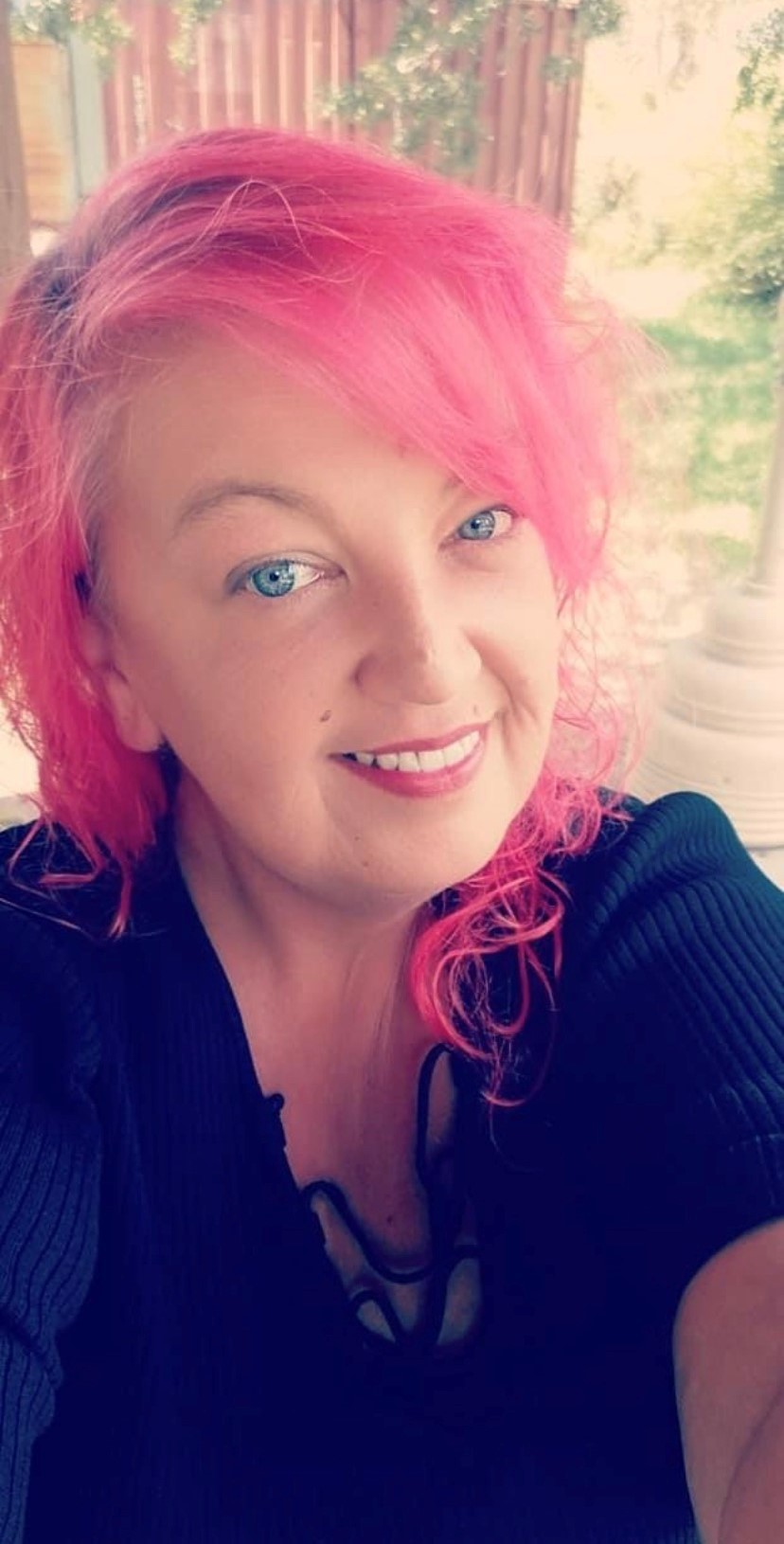 Trisha Marie Bozeman, 48
To view Trisha's memorial video, click here.
Trisha Marie Bozeman, 48, of Green Cove Springs, FL passed away unexpectedly on the afternoon of Wednesday, September 14, 2022.  She was born August 23, 1974, in Derry, NH to Anita Marie Coll and Donald E. Bozeman.  Trisha worked as a project manager/estimator for an electrical company.  She received her Bachelor of Science from Colorado Technical University in accounting and was pursuing her master's degree in project management.  She was dedicated, passionate and driven to always exceed expectations in her career.
Trisha was a loving and devoted mother to her son, Justin.  Her larger-than-life personality endeared her to all who knew her.  If you were a friend, you were family.  Trisha sparkled and shined fiercely every day of her life.  Trisha's favorite color was purple and enjoyed driving her purple Jeep, "Penelope", on the beach.  She loved the ocean, sunsets, traveling, playing cribbage/45's and spades.  Her family, friends, and dogs, Salem and Bella, were her whole world.
Trisha's love language was to feed everyone as she was an amazing cook and never let anyone go hungry.  She was so generous, full of love and made friends everywhere she went.  She will be missed by too many to count.
She was preceded in death by her mother, Anita Marie Coll; maternal grandparents, Marie Helen Coll and Charles William Coll; and paternal grandparents, Donald E. Bozeman and Gladys H. Bozeman.  She is survived by her son, Justin Michael Bozeman; the love of her life, Ryan James Smith; best friend of 40 years, Brooke Ann Wolters; brother, Eric Steven Bozeman; sisters, Jacqueline Anne Bousquet and Justine Marie Bozeman-Langill; father, Donald E. Bozeman; as well as many aunts, uncles, cousins, nieces, and nephews.
A celebration of life will be held Sunday, September 25, 2022 at 4:00pm at Russell Haven of Rest with Patrick Martin officiating.  Visitation with the family will begin one hour prior to the service at 3:00pm.
In lieu of flowers, the family requests donations are made in Trisha's memory to Quigley House, a foundation supporting victims of Domestic and Sexual Abuse, https://quigleyhouse.com/donate.
Arrangements are under the care of Russell Haven of Rest Cemetery, Funeral Home and Cremation Center, 2335 Sandridge Road, Green Cove Springs, FL  32043.  Family and friends may share their condolences at: www.RHRFH.com 904-284-7720