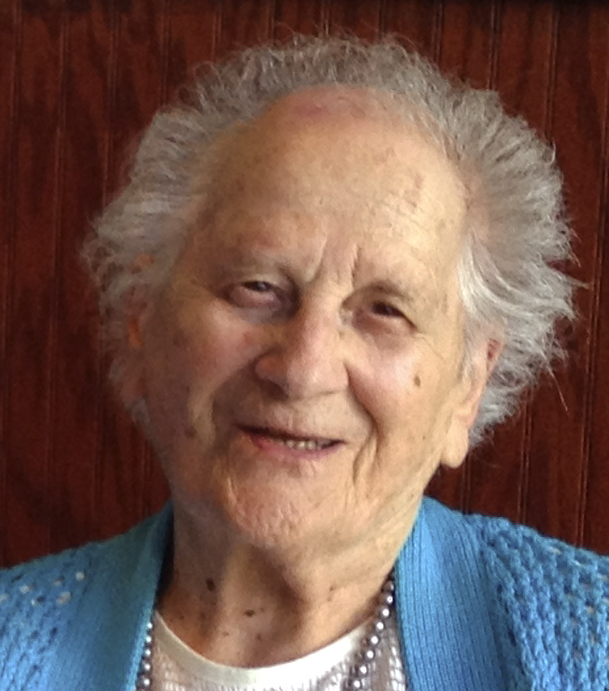 Stephenia Virginia VanWart, 98
Stephenia Virginia (Palumbo) (Aveni) Van Wart of Fleming Island Florida passed away on May 24th, 2019. She was 98 years old, born on May 23, 1921 in Watertown, NY.  "Faye" as she was called by her friends and family, was the last of eight children born to Francesca Puccia and Antonio Palumbo.
Faye spent most of her young adult life working their farm, Palumbo Farms in Concord, Mass where she sold vegetables and ice cream– even selling it to people like FDR and Shirley Temple. She was a WWII Red Cross Volunteer, worked for the Lincoln-Concord School Systems and was a wonderful wife and mother. More than anything, Faye" loved life and she loved people." She took pride in her loving and welcoming spirit. She loved to help others and she always did what had to be done. She was an institution, "living life everyday to its fullest" and taking each of life's obstacle "one day at a time." A trailblazer, Faye blended three families in a time period where blending was uncommon.
She was preceded in death by her first husband, James Aveni and her second husband, Walter Van Wart.  She leaves behind her five children: James (Kim) Aveni, Richard Aveni, Peter (Mary) Aveni , Shelia (John) Stenner, and Walter Van Wart (Jr).  She has eight grandchildren, fourteen great grandchildren and three great great grandchildren.
In lieu of flowers please make contributions to the American Heart Association
A service to celebrate her life will be held Saturday June 1, 2019 at St. Joseph's Catholic Church, 142 Lincoln Rd, Lincoln, MA. Visitation will take place at the church from 10am-12 pm. Funeral Mass will follow and she will be laid to rest in the Lincoln Town Cemetery on Lexington Road.
Life is a journey, not a destination." – Ralph Waldo Emerson