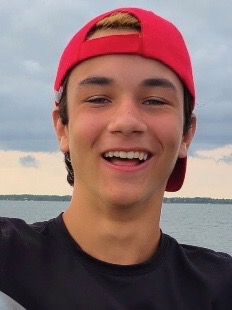 Ryder Nicolas Pimienta, 15
Ryder Nicolas Pimienta, 15 years old, of Orange Park, Florida passed
away on July 10, 2021.
Memorial services will be held 9:00 am, Saturday, July 17, 2021 at
Elevate Life Church with Pastor Kenil Edmond. Located at 8650
Merchants Way, Jacksonville, FL 32222.
Ryder was born in Orange Park to Brent and Christine Pimienta on
October 2, 2005. He was an accomplished wrestler in Junior High,
winning 95-weight class at North Florida Championship in 2020, and earning Clay County All County (second team) for the 106-weight class as a freshman and representing Orange Park Highschool at the FHSAA Boys Wrestling Championship in 2021. Ryder was an avid fisherman, skateboarder and animal lover.
Ryder is preceded in death by his maternal grandfather Earnest Earl
Dunning Jr.
Ryder is survived by brother Paepaeala, sisters Zoe and Olivia,
parents Brent and Christine and grandparents Jose and Kris
Pimienta, Sharon Dunning and Patricia Starrett.
Memorials may be given to "The Eternal Reef" through Venmo:
@Ryder-P-Memorial or CashApp: $RyderPMemorial