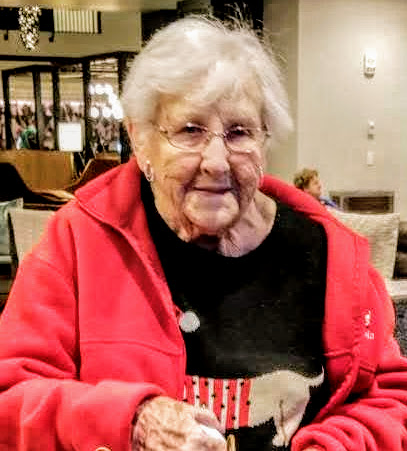 Ruth Darrow Freas, 91
Ruth Darrow Freas, 91 of Green Cove Springs, FL passed away Monday, February 17, 2020.  Ruth was born on February 12, 1929 to the late Charles W. Darrow and Luda Hensley Darrow in Muskogee, Oklahoma.  She was one of eleven brothers and sisters, relocated to Florida at the age of 12, and graduated from Andrew Jackson High School.  After graduation, she married the late George William Freas, Jr. on April 1, 1950 and spent the next fifty-five years in the Washington D.C. area before returning to Jacksonville in 2005.  Ruth was an artist, avid quilter, lover of dachshunds and a member of Lake Asbury Baptist Church.
Mrs. Freas is survived by her children, Carolyn Freas (Dave) Jennings, Mary Karen Freas, Nancy Ruth Freas, and George William (Bonnie) Freas, III, four grandchildren, Jennifer, David, Kimberly, and Daniel and two great grandchildren, Jessica and Alissa.
A Celebration of life will take place on Saturday, February 22, 2020 at Lake Asbury Baptist Church.; time to be announced.
In lieu of flowers, memorials may be made to:  Haven Hospice of Orange Park in Mrs. Freas' memory.
Arrangements are under the care of Russell Haven of Rest Cemetery, Funeral Home and Cremation Center, 2335 Sandridge Road, Green Cove Springs, FL  32043.  Family and friends may share their condolences at: www.RHRFH.com 904-284-7720