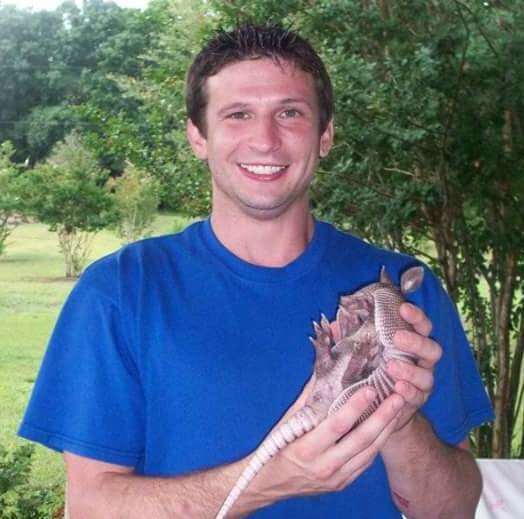 Russell Carl McCormick, Jr., 40
Click link to view Russell's Memorial Video
Russell Carl McCormick, Jr., 40, of Jacksonville, FL, passed away on Saturday, January 7, 2023. He was born on July 13, 1982 in Jacksonville FL to Russell Sr. and Lou Anne McCormick. He was a lifelong resident of Jacksonville and graduated from Orange Park High School.
Russell was a person who could figure out solutions to problems, and was a service technician and installer of windows for the majority of his life. He enjoyed all things outdoors, often diving in Florida's natural springs and hiking in the Carolina mountains. He loved cars, trucks, and all kinds of music but more than anything, he loved his family. He was a loving father to his two beautiful daughters, Victoria McCormick and LilliAnne Polinsky, and his adorable son, Avery McCormick.
Russell had a compassionate and courageous heart. He was loved by many and will be dearly missed by his loving family and many friends.
Russell is survived by his children, Victoria McCormick, LilliAnne (CJ) Polinsky and Avery McCormick, parents, Russell and Lou Anne McCormick, grandparents, Carl McCormick and Nancy Bessent, brother, Preston McCormick, sister, Mallory (Brandon) Williams, mother of his children, Jamie McCormick, nieces, Rylie, Raegan, Finley and Annabel, nephew, Cooper, aunts, uncles and extended family.
Funeral Services will be held 11:00 AM Saturday, January 14, 2023 at Murray Hill Baptist Church with Pastor Jason Huffman officiating.  A time of visitation with the family will be from 10-11:00 prior to services.  Following the services, there will be a reception at the Murray Hill Theatre, 932 Edgewood Avenue South, Jacksonville, FL 32205
Burial will be in Mountain View Memorial Park, Travelers Rest, South Carolina.
Russell wasn't a formal kind of guy. He would have wanted us all to be comfortable in what we wear to the service. Some of his favorite styles range from his infamous teenage Jncos, his preppy Tommy Hilfiger polos, or even more recently his cozy flannels with jeans and flip flops. Please feel free to dress down and be comfortable in honor of Russell.
Arrangements are under the care of Russell Haven of Rest Cemetery, Funeral Home and Cremation Center, 2335 Sandridge Road, Green Cove Springs, FL  32043.  Family and friends may share their condolences at: www.RHRFH.com 904-284-7720
In lieu of flowers, donations for funeral expenses may be sent to Russell Sr. And LouAnne McCormick at 103 Solis Ct, Travelers Rest, SC 29690.