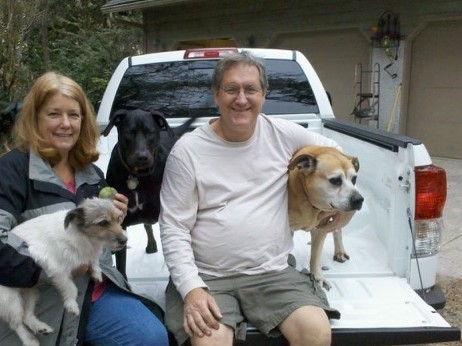 Roger Dale Hall, 63
Roger Dale Hall, 63 of Green Cove Springs, FL passed away Thursday, January 25, 2018.  Mr. Hall was born in Kansas City, Missouri to the late Lester and Eula Hall.  Roger was raised in Joplin, Missouri (where he met his wife) and moved to Green Cove Springs in 1992 from Houston, Texas.  He was a graduate from the University of Florida School of Law and active in AA.  He enjoyed coaching his son's baseball team and attending horse shows to watch his daughter when the children were younger.  Over the years, Roger came to the rescue of many animals and the family encourages his friends to make a donation to:  Clay County Safe Animal Shelter www.safeanimalshelter.com in Roger's name.
Mr. Hall is survived by his wife of 43 years, Shelly Hall, children, Jeremy (Kat) Hall and Elyssa (Reid) Jaffe and expected grandson, Benjamin.
Memorial Services will be announced.
Arrangements are under the care of Russell Haven of Rest Cemetery, Funeral Home and Cremation Center, 2335 Sandridge Road, Green Cove Springs, FL  32043.  Family and friends may share their condolences at: www.RHRFH.com 904-284-7720