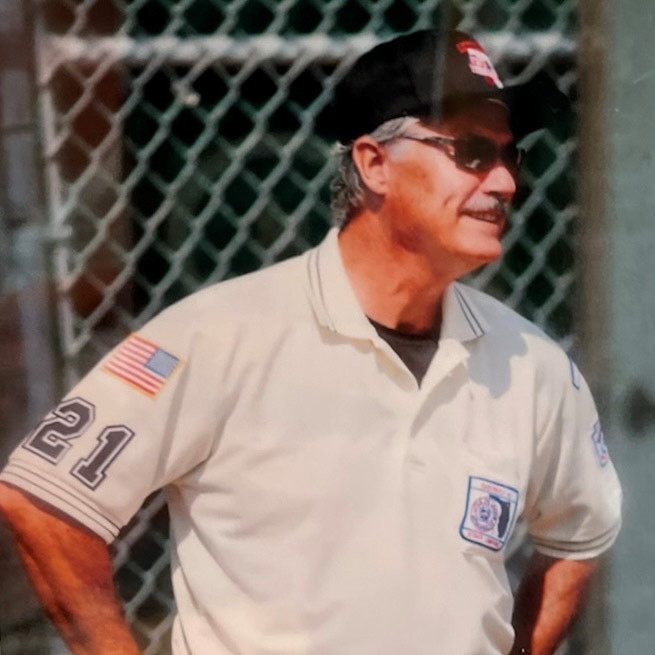 Robert "Bobby" Marnell Veleta, Jr., 66
Robert "Bobby" Marnell Veleta, Jr. died on Tuesday November 1, 2022 in Middleburg, FL with family present to witness him and hold him in love as he transitioned. Bobby was born October 15, 1956 in Harvey, Illinois to Nancy Oberlin Veleta and Robert Marnell Veleta, Sr. He graduated from Apopka Memorial High School (June 1974), and attended Florida Community College at Jacksonville (Associate in Arts, May 1986) as well as the University of North Florida where he obtained his bachelor's degree in Industrial Engineering Technology (December 1989).
Bobby served active duty in the United States Navy for six and a half years (1974-1981) and retired from the US Naval Reserve in 1996 after 22 years of service. During this time he was awarded three distinct Navy Achievement Medals and named "Sailor of the Year" twice. After active duty, he was employed for two years by LTV as an electrician working to build A7 aircrafts. In 1983, Bobby began working for the Fleet Readiness Center Southeast at NAS Jacksonville as an aircraft electrician (WG-8) and "climbed the corporate ladder" for 39 years, ending his career at the time of his passing as an Industrial Engineering Technician Supervisor (GS-12). His commitment to service was a value he carried beyond work through all facets of his life including his volunteerism.
When "his girls" attended John N.C. Stockton Elementary, Bobby volunteered as treasurer of the Friends of Stockton. He served on the Board of Directors for both the Cedar River Club and the Ortega River Club. Bobby was an ordained elder and served on Session at the Lakeshore Presbyterian Church. He sang in numerous choirs over the years including most recently at the Green Cove Springs Presbyterian Church where he was a member and lector.
One of his life's greatest passions was Little League Baseball. Bobby volunteered as an umpire at NOL (Navy Ortega Lakeshore) Little League for 27 years where he served on the Board of Directors. From 2003-2018 Bobby served on the District 11 Staff as Chief Umpire for all of Northeast Florida. He was selected to umpire numerous baseball and softball tournaments at the state level and a total of 5 regional tournaments. Twice, he was selected to umpire the EMEA (Europe, Mediterranean, African) regional tournament in Kutno, Poland. Winners of this tournament go on to compete in the Little League World Series in Williamsport, PA- a tournament Bobby dreamed of one day umpiring.
In addition to his love of baseball, Bobby was a diehard Florida Gators fan who supported his team win or lose. He always enjoyed watching his team play and was a football season ticket holder for over 30 years. Bobby was also an avid golfer and inherited his love of the game from his father. He enjoyed spending time with his friends on the golf course, including at his home course at Magnolia Point in Green Cove Springs.
Bobby is survived by his wife, Sharon, 3 stepchildren and 5 grandchildren; his siblings Kim, Gale and Bruce; and his beloved daughters Emily and Katie, as well as their mother Christi. He will be missed dearly by all who knew him.
A celebration of life service will be held at 11:00 a.m. on December 3, 2022 at Lakeshore Presbyterian Church (2270 Blanding Blvd, Jacksonville, FL 32210). All are welcome to attend, carpooling is encouraged. A reception will follow the service with food, music, and a chance for friends and family to tell their favorite stories about Bobby. On April 3rd, 2023 at 11:00 a.m. Bobby's ashes will be interred at the Jacksonville National Cemetery with full military honors.
The family requests all floral deliveries be made directly to the church (Lakeshore Presbyterian Church) on Friday, December 2, 2022.