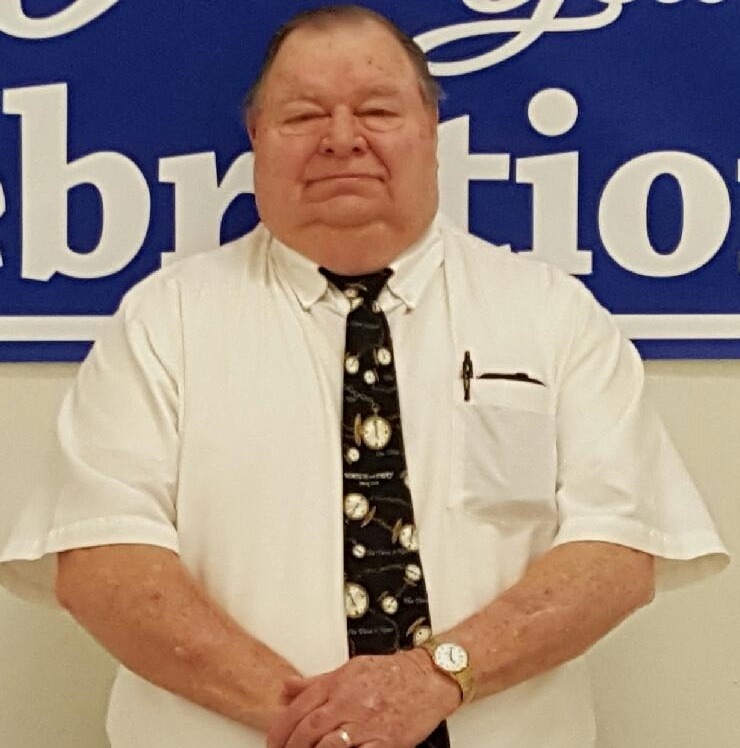 Rev. James T. "Jim" White, 70
Rev. James T. "Jim" White, 70 of Green Cove Springs, FL passed away Wednesday, October 4, 2017. Rev. White was born in Waycross, GA to the late Nesbitt and Catherine White and moved to Clay County 50 years ago.   He was an associate pastor for Russell Baptist Church years ago and later served as pastor for Providence Village Baptist Church, Beulah Baptist Church, Lake Asbury Baptist Church and was currently an associate pastor with Russell Baptist Church where he has been involved with the senior adult ministries "Saints Alive" for several years.  Jim has always had a heart for senior citizens even as a young pastor in his early days of ministry.  He loved to camp, enjoyed collecting items of interest, and just going to Walmart.  Bro. Jim was always quick on his feet with a story or joke and never passed a moment where he could use some humor.  He was a very special man of God that will be missed by many.
Jim was the loving husband to his wife of 50 years, Sandy White and loving father to his children, Jimmy (Christine) White and Jennifer (David) Trowbridge, and is also survived by one sister, Janice (Darren) Jacques, four grandchildren, Ashlee, Bryce, Jamey and Allan and seven great grandchildren.
Funeral Services will be held 11:00 AM Saturday, October 7, 2017 in Russell Baptist Church with Rev. Ron Baker and Rev. Hobie Manning officiating. Burial will follow in the Heritage Section of Russell Haven of Rest Cemetery.  Visitation with the family will be from 10-11:00 AM Saturday prior to services.
Arrangements are under the care of Russell Haven of Rest Cemetery, Funeral Home and Cremation Center, 2335 Sandridge Road, Green Cove Springs, FL 32043.  Family and friends may share their condolences at: www.RHRFH.com 904-284-7720