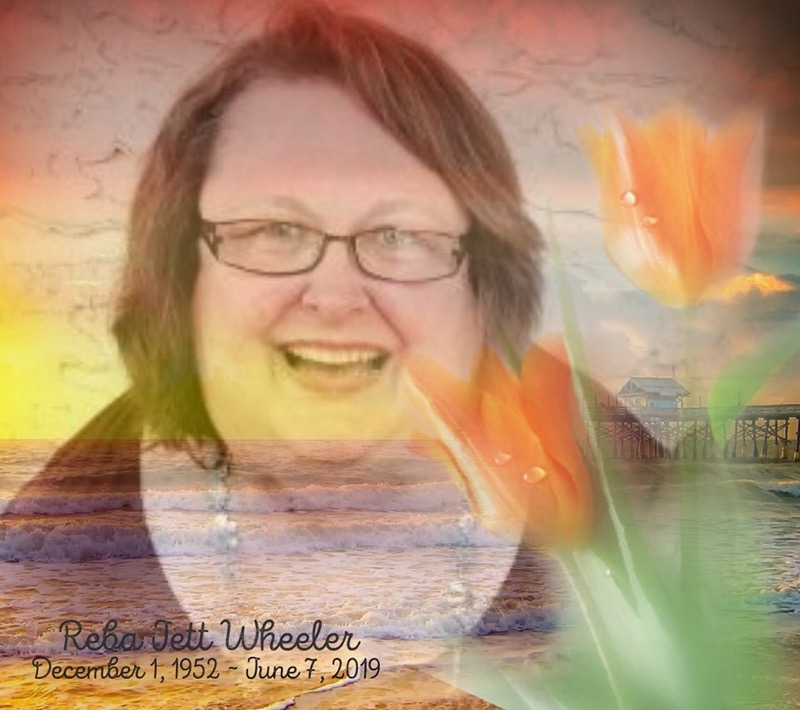 Reba Jett Wheeler, 66
Reba Jett Wheeler, 66 of Fleming Island, FL passed away Friday, June 7, 2019 following her battle with cancer.  Reba was born in Cincinnati, Ohio to the late Emil Lee and Katherine Jett and moved to Fleming Island three years ago from Jacksonville.  Originally from Bethel Ohio, where she grew up, she graduated from Ozark Bible College, lived in Indiana and later moved to Citrus County, Florida.  As a member of Christ's Church, serving in the church was her life.  Whether she was attending bible studies or mentoring young mothers, Reba was able to serve others.  She had a love for music, the arts, movies, concerts and attending events with her family was what she enjoyed most.  Reba will be missed dearly by her family and friends.
Miss Reba is survived by her sons, Caleb Wheeler and Clayton Wheeler, brother, Rick (Nancy) Jett, nephew, Richard (Tiffany) Jett, niece, Rachel (Josh) Hutson and her cousins, Mary (Rick) Miracle, Ashley Miracle and Rick (Sam) Miracle, Jr.
Memorial Services will be 11:00 AM Saturday June 22, 2019 Christ's Church, 6045 Greenland Road, Jacksonville, FL 32258.  There will be a time of visitation beginning at 10:00 AM and all are invited to a Gator Tailgate pizza party in the atrium follow services.
Memorials may be made to:  International Disaster Emergency Services  www.ides.org  you may phone 317-773-4111 for details, the family is also welcoming flowers.
Arrangements are under the care of Russell Haven of Rest Cemetery, Funeral Home and Cremation Center, 2335 Sandridge Road, Green Cove Springs, FL  32043.  Family and friends may share their tributes at: www.RHRFH.com 904-284-7720