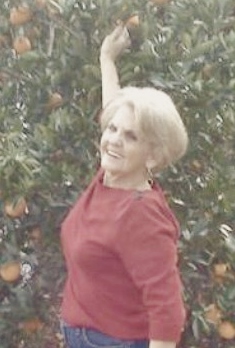 Peggy Mae McNeace, 85
Middleburg, FL- Mrs. Peggy Mae McNeace, 85, widow of Thomas S. McNeace of Union, SC, passed away May 8th, 2018 after a short illness. She was such a Godly, beautiful, loving, woman and never lost her faith. She truly loved the Lord, her four daughters, her grandchildren, great Grandchildren and entire family. Her childhood was so unique being that she and her precious loving sister 'Sadie L. Howell' was raised in a Christian Orphanage  Connie Maxwell, Greenwood, SC. & each left our family with golden memories of their childhood and she dearly loved her beloved sister, Sadie.
Mrs. McNeace was born in Jonesville, SC, a daughter of the late John C. Edwards and Roxie Clark Edwards. She attended Jonesville High School and was a member of Tabernacle Baptist, Morningside Baptist Church and Middleburg Baptist Church.
Surviving are daughters, Sybil D. Moss and husband Steve M. Moss , Sr. of Middleburg, FL, Linda S. Hyatt of Clyde, NC, and Marsha L. Webster and husband Danny Webster of Jackson, SC. Preceded in death her daughter Sandra K. Hughes.  She is also survived by seven grandchildren, several great grandchildren and great great grandchildren.
Mrs. McNeace was predeceased by three sisters, Agnes Adams, Margaret Cason, and Bernice Griffin; and two brothers, J.E. Edwards and George Edwards.
Funeral services will be held Saturday, May 12, 2018 in the Russell Haven of Rest Chapel. Visitation with the family will be from 10:00-11:00 AM prior to services with graveside service following, then dinner in the Terrace Room of the funeral home.  Rev. Ralph Estevez will be officiating.
Active pallbearers will be Steve Moss Sr., Steve Moss Jr., Steve Moss, III, Sean A. Moss, Danny Webster, and Hugh Webster.
Arrangements are under the care of Russell Haven of Rest Cemetery, Funeral Home and Cremation Center, 2335 Sandridge Road, Green Cove Springs, FL  32043.  Family and friends may share their condolences at: www.RHRFH.com 904-284-7720