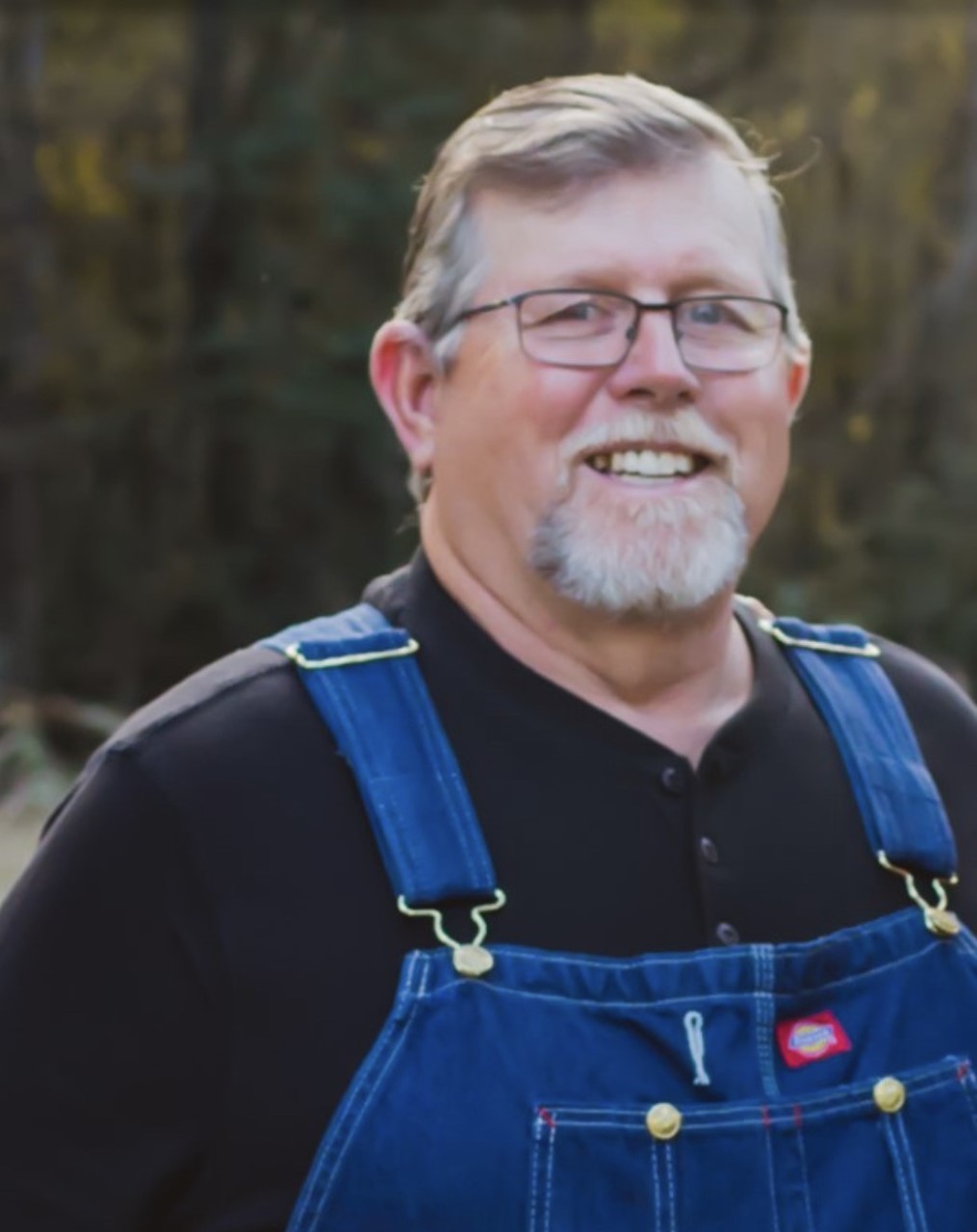 Norris "Frog" Chesser, 57
To view Norris "Frog" Chesser's Memorial video, click Here
Norris "Frog" Ellis Chesser, 57, of Green Cove Springs, FL, the beloved Husband of Lyn Chesser, Father of two daughters, and Grandfather of four, went home to be with the Lord on September 2nd 2021. The Son of Vergil and Lucy Chesser, born January 14th 1964 in Orange Park, FL.
Frog was an extraordinary man, who imparts us with a profound legacy. As a family man, he was faithful, kind, giving, pure, committed and honorable. As a friend, he loved at all times. He was loyal. He bestowed wisdom and demonstrated humility. Frog was a man of integrity, displaying courage and had a work ethic unmatched by any other. To know Frog was to love him.
Many knew him as a houndsman, a carpenter, and farmer. Frog loved the outdoors only second to his family. If you couldn't find him with family, you'd certainly catch him in the woods, fishing or outside building something. His life was marked by his servanthood to others, continually seeking out opportunities to impact the lives of those around him. He was a man of his word and a hand-shake was his promise.
Frog is preceded in death by his Father Vergil and leaves behind his lovely mother, Lucy; his wife Jackuelyn "Lyn" of 38 years; two daughters, Rachel Deel (Jeffrey), and Crystal Rice (Kyle); four grandchildren: Jacob, Blake, McKenzie, and Karter; his brother David Chesser, and sisters Norma Jean Chesser (John), Carolyn Shelton (Randy), and Anita Jo Gillyard (Daniel); Father and Mother-in-Law Sonny and Harriet Hyatt; Brother-in-Law Billy Hyatt (Eddie); Fifteen Nieces and Nephews; and Twenty-Three Great Nieces and Nephews.
The Funeral Service will be held at Russell Baptist Church on Saturday, September 11th 2021 at 2 o'clock in the afternoon. Visitation will begin at 1:00 pm, prior to the Service. Burial will take place at Shiloh Baptist Church immediately following the graveside service.
Pallbearers: David Chesser, Jacob Deel, James Cox, Donny Harvey, Jimmy Weeks, Lloyd Green, Donald Moody, Woody Woods, Randy Arnold, Ronnie Moody, Randy Haire & Tim Kite.
Honorary Pallbearers: Jeffrey Deel, Kyle Rice, Blake Deel, Rusty Wager, Jared Gillyard, Jason Wager, Shawn Ennis, Chad Wager, Cody Gillyard, Decovan Gillyard, Bill Hyatt, Daniel Gillyard, Billy Hyatt, Randy Shelton, Gerald Ross & Steve Warren