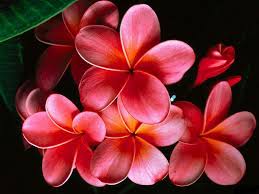 Ms Jessie Mae Smith Conner Terzino, 88
Ms Jessie Mae Smith Conner Terzino, 88 years of age, passed away Monday, January 1, 2018, at 12:15 p.m. at Oakview Nursing Home, Orange Park, Fl.   Ms Terzino was born November 22, 1929, to the late Marcus Smith and the late Mae Grantham Smith.  Other than her parents, she is preceded in death by her sons Johnny Ray Conner and Joseph Lamar Conner, and one daughter Brenda Kay Conner; brothers Milton Smith, Walter Smith, Charles Smith and sister Dorothy Nell Smith Tressler.
Ms Terzino,  affectionately known as Sister Jessie or Ms Jessie, was a native of Coffee County, Ga.  She worked several different jobs throughout her life but she retired from the Georgia School System
cafeteria where she was famous for her delicious biscuits!
Ms Jessie was a member of the Holiness faith church and loved Jesus Christ and her brothers and sisters of the church.
Survivors include 1 daughter: Shirley Conner Luera of Middleburg, Fl; 7 grandchildren: Jason Luera , Jessica Luera and Alex Luera of Middleburg, Fl; Kristopher Conner and Dustin Conner of Green Cove Springs, Fl.; Jamey Conner and Josh Conner of Fitzgerald, Ga; 4 great grandchildren and 3 brothers: Herschell Smith of Pearson, Ga; Virgil Smith,  Hubert Smith, and 1 sister Charlene Smith Foster, all of Fitzgerald, Ga.
Funeral services will be Friday, January 5th, 2018, at 1:00 p.m. at New Corinth Calvary Holiness Church of Fitzgerald, Ga, with interment following at New Corinth Cemetery.
The family will receive friends Thursday evening, January 4th, 2018,
from 4:00 to 7:00 p.m. at Ricketson's Funeral Home, Douglas, Ga.
Ricketson's Funeral Home is in charge of the arrangements.
To send flowers or a memorial gift to the family of Ms Jessie Terzino, please visit our Sympathy Store at our web sitewww.ricketsonfuneralhome.com.