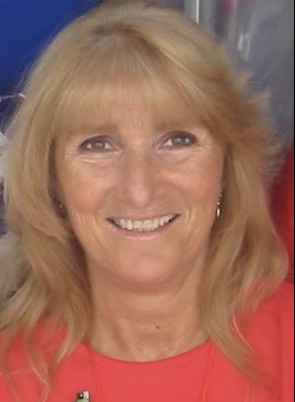 Miriam Elaine Robertson, 70
Click link to view Miriam's Memorial Video
Miriam Elaine Robertson passed away on July 10, 2022, at the age of 70 years young. She was born March 9, 1952, in Marshallville, Georgia to her parents, the late, Calvin Eugene and Mary Helen Ward (Underwood). Miriam's parents moved to Green Cove Springs in 1967 and she graduated from Clay High School in 1970.
Miriam is preceded in death by her father, Calvin Ward; she leaves behind her partner, Johnny Pennington of Fort Lauderdale, FL.; her daughter, Jackie Lynn Collins (Tim), 2 grandsons Hunter and Jordan Collins; her mother, Helen Underwood; siblings, Diane Anderson (Doug), Robbin McDaniel (Rusty), Kenneth Starling (Jeana), and Kimberly Thomas (Steve); and many nieces and nephews.
Miriam was proudly called "Yaya" by her grandsons, loved spending time in the sunshine, cooking for others, and was an avid fan of Elvis Presley. Miriam was the eldest of all siblings and cousins, and truly was the leader of the pack. Her free spirit and adventurous nature, along with her strong will endeared her to all who knew her. Miriam was a confident believer in Jesus Christ as her savior and although she will be greatly missed our hearts are lighter because we know she is at peace in Heaven.
Memorial Services will be held 10:00 AM Saturday, August 6, 2022 in the Chapel of Russell Haven of Rest Funeral Home with Rev. Ron Baker officiating.  Visitation with the family will be from 9:30 AM until services begins.
Arrangements are under the care of Russell Haven of Rest Cemetery, Funeral Home and Cremation Center, 2335 Sandridge Road, Green Cove Springs, FL  32043.  Family and friends may share their condolences at: www.RHRFH.com 904-284-7720