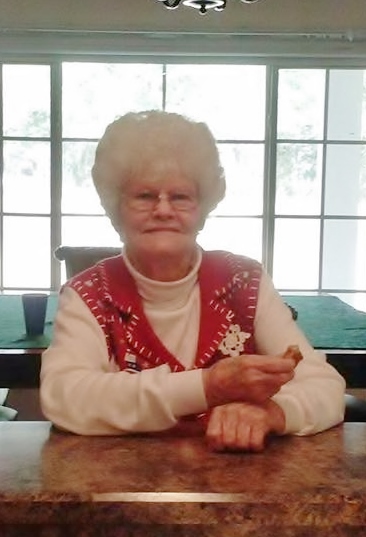 Minnie Lee Braswell, 90
Minnie Lee Braswell, 90 of Orange Park, FL passed away Sunday, March 11, 2018.  Minnie was born in Bartow, Georgia and grew up in the Miami area and moved to Orange Park in 1968.  She was a past member of Fleming Island Baptist Church where she was Director of the Nursery and was a current member of Russell Baptist Church.  In the past years, she was part owner of the Kentucky Fried Chicken locations in Orange Park and retired as a homemaker.  Minnie enjoyed sewing, her church, and spending time with her family.
Mrs. Braswell is survived by her children, Gordon E. "Donnie" (Sherrie) Braswell, Jr., Gwendolyn "Gwen" (Tom) Crawford, Gregory E. "Greg" Braswell and Gloria E. (Rick) Johns, ten grandchildren and sixteen great grandchildren.
Funeral Services will be held 11:00 Monday, March 19, 2018 in Russell Baptist Church with Rev. Chad Weeks and Rev. Paul Estes officiating.  Burial will be at 2:00 PM Monday in Eliam Cemetery in Melrose, FL.  Visitation with the family will be from 10-11:00 AM prior to services in the church.
Arrangements are under the care of Russell Haven of Rest Cemetery, Funeral Home and Cremation Center, 2335 Sandridge Road, Green Cove Springs, FL  32043.  Family and friends may share their condolences at: www.RHRFH.com 904-284-7720