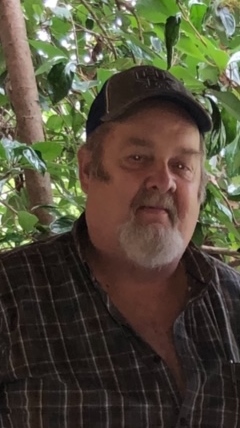 Michael "Mike" Charles Short, 60
Michael "Mike" Charles Short, 60, passed away in his sleep at home on Saturday January 26, 2019 in Green Cove Springs Florida. He was born December 7, 1958 in Tampa Florida.  On May 14, 1994 he married the love of his life Debra Jackson in Green Cove Springs. Michael's passions were driving his semi-truck and spending time with his wife, daughters, and grandchildren.
Mr. Short is survived by his wife Debra Short, Aunt, Brenda Pearson, three brothers, Mark Bounds, Brian Short and Bruce Short, sister-in-law, Lynn Arnold, four daughters, Sheena, Shanna, Stephanie, and Stacey, nine grandchildren, Liam, Stephen, Shelby, Ken, Destiny, McKenzie, Debbie, Mykah, and Joshua
four great grandchildren, Cason, Ivan, Hunter, and Penelope, as well as many nieces, nephews, other relatives, and friends.  He was preceded in death by his parents Charles and Sybilla Short, mother-in-law Evelyn Ratliff, father-in-law, Donald Ratliff, uncle, Ronald Pearson, nephew Donald Jackson, and sister, Sylvia Short.
Funeral Services will be held 1:00 PM Thursday, January 31, 2019 in the chapel of Russell Haven of Rest with Rev. Barry Mathis officiating.  Burial will be in Little Ruth Cemetery.  Visitation with the family will be from 5-7:00 PM Wednesday evening at the funeral home.
Arrangements are under the care of Russell Haven of Rest Cemetery, Funeral Home and Cremation Center, 2335 Sandridge Road, Green Cove Springs, FL  32043.  Family and friends may share their condolences at: www.RHRFH.com 904-284-7720