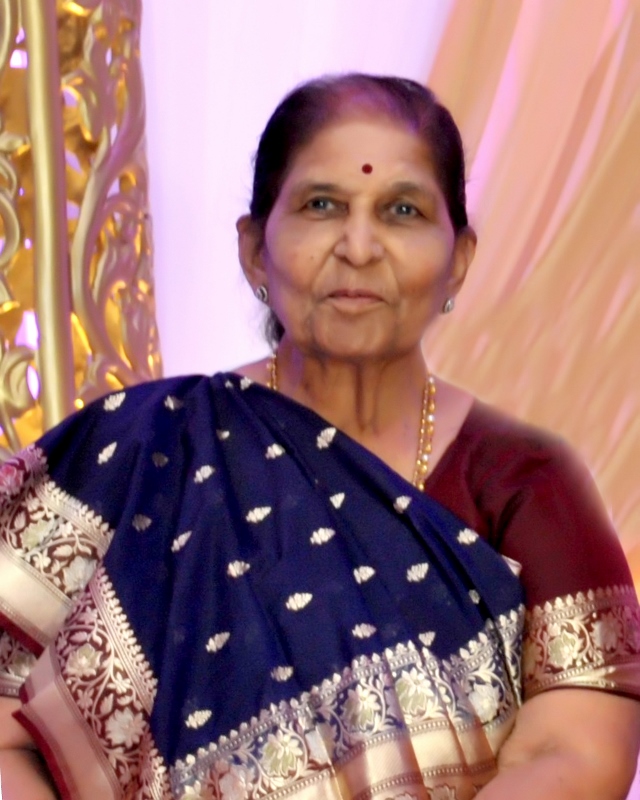 Manuben P. Patel, 90
Manuben P. Patel, 90, of Orange Park, FL, passed away peacefully in her sleep on Thursday May 28, 2020 at 11:20pm, at Isle Health and Rehab Nursing Home.  She was born on October 31, 1929 in Pij, Gujarat, India, where she was raised and lived until she got married in 1947 and moved to Africa in 1950.  In 1988 she moved to London, United Kingdom and in 2001 she eventually immigrated to the United States. She was a devoted wife, mother, and homemaker and was very active religiously.  She lived a beautiful life filled with immense love and happiness, and will be dearly missed by all.
She is survived by her beloved husband of 71 years, Mr. Purshottam C. Patel, her son Virendra P. Patel (wife Geeta), and her two daughters Geeta K. Patel (husband Kiran) and Purnima P. Patel (husband Mahendra/Moose) and their families including 5 grandchildren and 8 great grandchildren.
Services will be held 1:00 PM Thursday, June 4, 2020 in the Chapel of Russell Haven of Rest Funeral Home.
In lieu of flowers, as an expression of sympathy, friends may send memorial donations to the Clay County Humane Society.  www.clayhumane.org
Arrangements are under the care of Russell Haven of Rest Cemetery, Funeral Home and Cremation Center, 2335 Sandridge Road, Green Cove Springs, FL  32043.  Family and friends may share their condolences at: www.RHRFH.com 904-284-7720