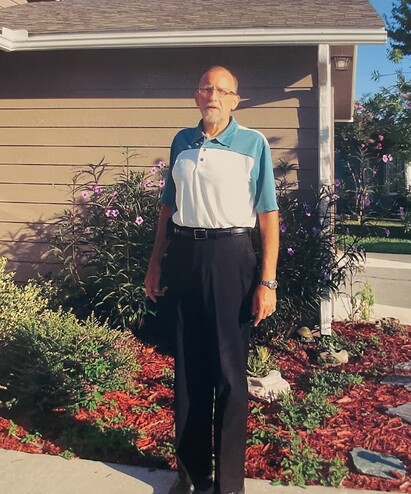 Lonnie Allen Rodabaugh, 71
To view Lonnie's memorial video, please click here.
Lonnie Allen Rodabaugh, 71 of Middleburg, FL passed away Saturday September 9, 2023. He was born in Findlay, Ohio to parents Harvey and Eileen Rodabaugh. Lonnie was a man of strong faith who lived a life of service to his Lord and Savior Jesus Christ. Lonnie was a man whose life was full of love and laughter. He had a love for country music and karaoke, especially when singing his nightly lullaby to his wife. He had a heart for people and along with his wife they opened their home to many foster children as well as serving in the Kairos prison ministry for over 20 years. He also served in many other areas within his church congregation. Lonnie always enjoyed having his family and friends around and enjoyed meeting new people. He had a charming personality and always remembered people and they always remembered him, no matter how many years had gone by. He was a treasured friend, grandpa and husband and will be dearly missed.
Lonnie was preceded in death by his parents, Harvey and Eileen Rodabaugh, his son, Christopher Rodabaugh, brother, Tom Rodabaugh and grandson, Josiah Rodabaugh. He is survived by his wife and love of his life, Marci Rodabaugh; sons, Lon Berley Rodabaugh (Melanie), Derrick Rodabaugh and Daniel Rodabaugh (Esther); Brothers, Denny Rodabaugh (Becky Ann), Mike Rodabaugh (Corina); sister, Becky Rodabaugh Swanson (Ron); grandchildren, Dagon Rodabaugh, Alex Dutkewych, Adrian Dutkewych, Mia Rodabaugh, Elijah Rodabaugh, Lydia Rodabaugh and Ruth Rodabaugh.
A memorial service will be held at 11:00AM on September 18, 2023 in Russell Haven of Rest Chapel. The family will have a time of visitation prior to the service starting at 10:00AM. Reception to follow immediately after the service. All expressions of sympathy, including flowers, honoray donations to Operation Barnabas, and cards are welcome.
Arrangements are under the care of Russell Haven of Rest Cemetery, Funeral Home and Cremation Center, 2335 Sandridge Road, Green Cove Springs, FL 32043. Family and friends may share their condolences at: www.RHRFH.com 904-284-7720