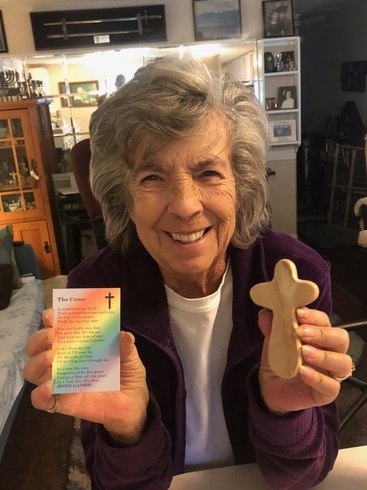 Linda Darlene Roy, 73
Linda Darlene Roy, 73 of Jacksonville, FL passed away Wednesday, April 18, 2018.  Mrs. Roy was born and raised in Columbus, Ohio before moving to Florida.  After marrying her husband and following his military career, they settled in Okeechobee, FL where Linda was a very active member of Believer's Fellowship Church serving with the youth, trustee and many other services.  She had been living in Jacksonville for only a few months because of her illness.
Mrs. Roy was owner of a company that specialized in making signs and was very well known for making dollhouse furniture to the point of having one of her dollhouse items in the Smithsonian Museum.  In her early years she was a champion International water skier, yes, the one who stood on other skier's shoulders.  Mrs. Roy was a dear lady that will be missed by her family and many friends.
Mrs. Roy was preceded in death by her husband, Wayne Riddlebarger, son Jeffery Riddlebarger and a sister, Bobbi Jean Levitt.  She is survived by her daughter Jodi (Wayne) Brown, two brothers, Steve and Greg Levitt, sister, Judy White, six grandchildren, Kristi, Karla, Kortnei, Sarah, Jonathan and Nathan, five great grandchildren, and several nieces and nephews.
Graveside Services will be held 2:00 PM Friday, April 20, 2018 in Russell Haven of Rest Cemetery with her son-in-law,  Rev. Wayne Brown, officiating.  There will also be a Memorial Service 2:00 PM Sunday, April 29, 2018 in Believer's Fellowship of Okeechobee, FL.
In lieu of flowers, the family has asked that gifts be made for youth to attend church camp. Please make your donations to:  The Linda Roy Camp Scholarship Fund with checks being payable to Believers Fellowship and in the memo section Linda Roy Camp Fund.
Arrangements are under the care of Russell Haven of Rest Cemetery, Funeral Home and Cremation Center, 2335 Sandridge Road, Green Cove Springs, FL  32043.  Family and friends may share their condolences at: www.RHRFH.com 904-284-7720