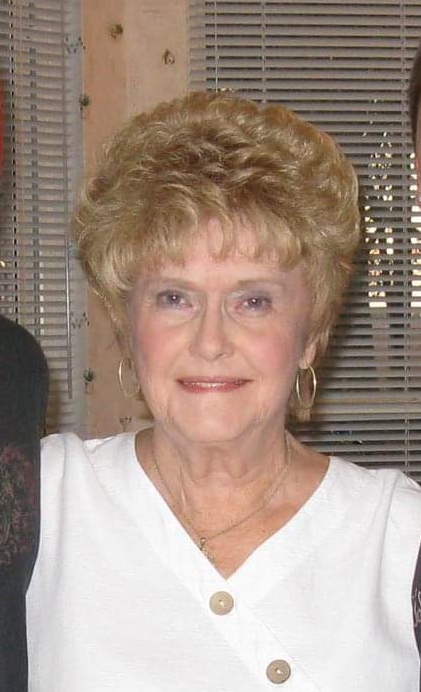 Lina Elizabeth McDade, 87
Lina Elizabeth McDade, of Clay County, passed away peacefully, surrounded by her family, Monday, July 29, 2019. Lina was born October 13, 1931, to the late Elisha Modlin and Lettie (Morris) Modlin and was a native of North Carolina, where she grew up near the Chowan River.  In 1963, she moved to Florida where her life was devoted to loving and raising her family. Lina enjoyed her flowers and gardening and was loved and known as "Mema" to her grandchildren and great-grandchildren.
Lina was predeceased by her husband, Doctor Howard (Tony) McDade and is survived by her children, Linda (Roger) Holliman, Allan (Carolyn) Smallwood, Debbie (Clabourne) Wright, Karen (Paul) Jordan, Michael (Joyce) McDade, seven grandchildren, Amy (Billy), Clay (Cesci), Conner (Courtney), Blake, Kelley, Caitlin, and James, and four great-grandchildren, Julian, Modlin, Isla and Hudson.
She gave a lifetime of love and caring for her family and will be truly missed.
A Celebration of her life will be held Sunday, October 13, 2019, from 12 o'clock til 3 pm, on the Gazebo at the Green Cove "Spring Park", 106 St. Johns Ave. GCS, Florida.
Arrangements are under the care of Russell Haven of Rest Cemetery, Funeral Home and Cremation Center, 2335 Sandridge Road, Green Cove Springs, Fl 32043.  Family and friends may share their condolences at: www.RHRFH.com 904-284-7720