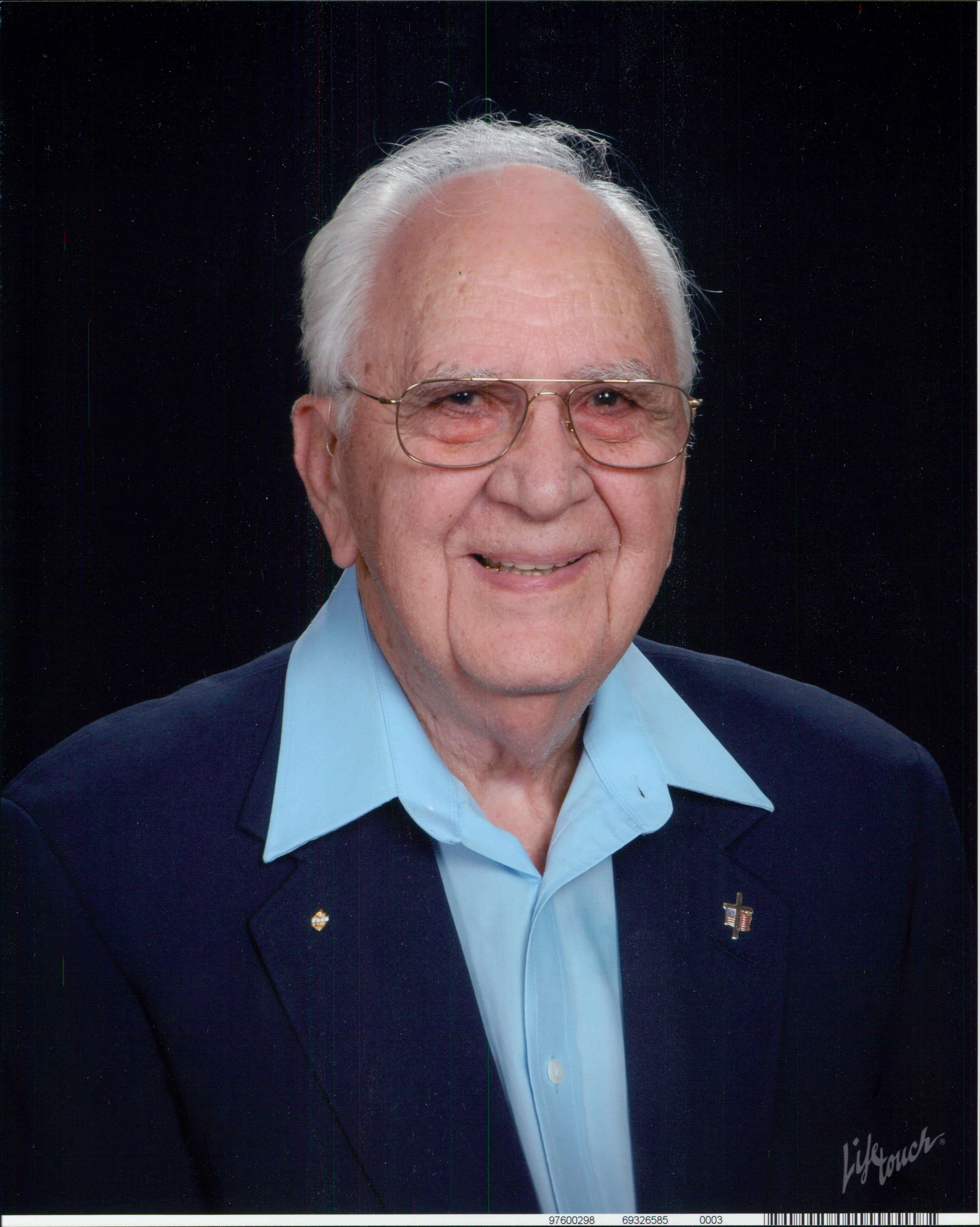 Lewis Raynes Wears, 98
Lewis Raynes Wears, 98, of Fleming Island, FL passed peacefully with family by his side on March 5, 2020.  Lewis was born in Charleston, WV on January 28, 1922 to Harry Russell Wears and Kathryn Pearl Raynes.  Lewis was one of four children and was preceded in death by his sisters, Eloise Gates, Maxine Baldwin, and Phyllis Livesay.
Lewis was married twice and had four children and two stepchildren.  He was preceded in death by his wives Betty Massie Wears (1946 – 1969) and Helen May Harvill Wears (1972-1991) and son Dr. Robert Wears.  His surviving family includes sons James (Claire) Wears, William (Ted) Wears, and Douglas Harvill; and daughters Sharon Oakes, Kathryn (Martin) Connolly, and daughter-in-law Dianne Wears.  Lewis had three grandchildren, Matthew (Zahara) Wears, Sarah (Danny) Garcia, and Zachary Harvill; and six great-grandchildren, Eva Garcia, Luke Wears, Manuel Garcia, Gabriel Garcia, Robert Garcia, and Atticus Wears.
Lewis served in the Asiatic-Pacific and American theater, during WWII as a Fire Controlman 2nd class aboard the Fletcher-class destroyer Colhoun. Following his discharge from the Navy, he joined the Applied Physics Laboratory (APL) of Johns Hopkins University, and was assigned to support Operation Bumblebee, the Navy's Guided Missile Program in Holly Ridge, NC. At the conclusion of that project he returned to the Washington, DC area. He ran the Calibration & Standards Lab at APL, retiring in 1986 with 39 years of service.  He was a lifetime member of the International Electrical and Electronics Engineers (IEEE).
Following his retirement he moved to Florida to be close to his grandchildren.  He was a member of Pinewood Presbyterian Church, the Senior Saints and the Shepherd's Center of Orange Park.  Woodworking was a favorite hobby, and he was an active member of the Jacksonville Woodworkers Club.
A celebration of life will be held in his hometown of Buffalo, WV on April 11th at the Raynes Funeral Home.
In lieu of flowers, the family requests donations in his name to either the Salvation Army or the Dr. Robert Lewis Wears Memorial Fund. Memorial. Donations will be gratefully accepted by the UF College of Medicine, Jacksonville, FL and should be made out to: Dr. Robert Lewis Wears Memorial Fund and sent to: 580 West 8th Street, P-20, Jacksonville, FL 32209, Attn: Office of Development.  Please note in the memo section of your check that the gift is in memory of Lewis Raynes Wears.
Arrangements are under the care of Russell Haven of Rest Cemetery, Funeral Home and Cremation Center, 2335 Sandridge Road, Green Cove Springs, FL  32043.  Family and friends may share their condolences at: www.RHRFH.com 904-284-7720