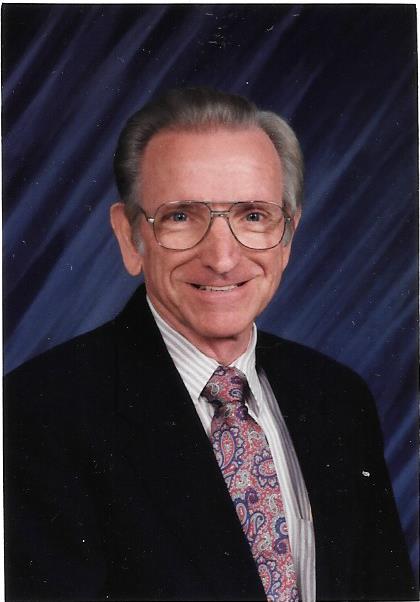 Lester Clinton "LC" Clark, 89
Lester Clinton "LC" Clark, Jr. 89, passed away Wednesday, June 13, 2018.  Mr. Clark was born in Macon, GA and lived there until moving to Green Cove Springs 15 years ago.  He served during WW II in the US Navy aboard the USS Missouri.  After the Navy, Lester work for Norfolk Southern Railroad as an engineer for 33 years.  During his career with the railroad, he was chairman of the Local Union Fireman and Engineer.  In 2003, Lester retired for the second time as the administrator for Middle Georgia Christian School in Macon.  Mr. Clark enjoyed working in his woodshop building furniture as well as building homes for each of his daughters.  He was a past member of Thomaston Road Church of Christ in Macon, GA and a current member of Lakeside Church of Christ of Orange Park, FL.
Mr. Clark is survived by his wife of 69 years, Peggy Rawlings Clark, daughter, Vicki Clark Hickman and Sharon (Toby) Wakefield, sister, Jane Clark Baker, three grandchildren, Melissa Wakefield Estes, Brian Clark Wakefield, and Leslie Wakefield Larson, eight great grandchildren, two nephews and four nieces.
Funeral Services will be held 11:00 AM Monday, June18, 2018 in the Chapel of Russell Haven of Rest with Ministers Rob Robinson, Caleb Colley and Brian Wakefield officiating.
Arrangements are under the care of Russell Haven of Rest Cemetery, Funeral Home and Cremation Center, 2335 Sandridge Road, Green Cove Springs, FL  32043.  Family and friends may share their condolences at: www.RHRFH.com 904-284-7720