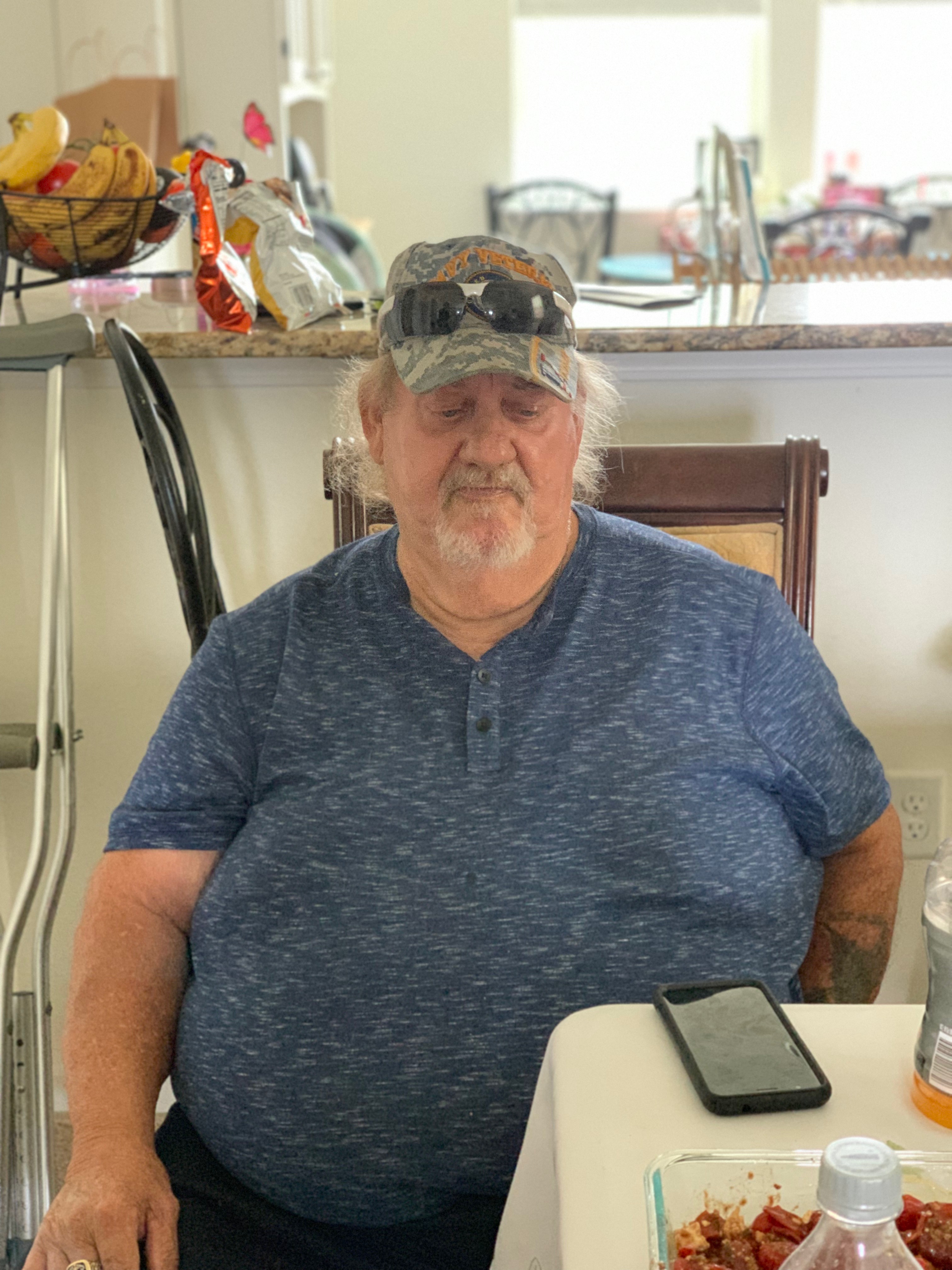 Larry Lee Miller, 77
Larry Lee Miller, 77, of Middleburg, FL passed away Sunday, July 21, 2019.  Larry was born July 16, 1942 to the late Ernest Miller and Iva Jane Long in Seville, Ohio.  He moved to Clay County with his own family in 1979.  Larry was always very friendly and looking for ways to help others.  He coached Little League and his daughter's softball team.  Larry enjoyed playing Santa Claus, especially for underprivileged kids.  He enjoyed cooking, usually "whatever Mama wanted".  Larry was known as "Dad" to all of his kids' friends, as he was a friend to everyone.  Larry was also well-known for his joke he told all the time, "Everybody knows Larry Miller".  He loved his wife, family, grandbabies and great grandbabies, and especially his dog, Floyd Miller.
Larry is survived by his loving wife of 57 years, Jeanette; his two sons, Ronnie Miller and John Miller; 2 daughters, Teresa Dover and Tina Comer; 8 grandchildren; 9 great-grandchildren; his dog, Floyd Miller; and many other family members and friends.
A memorial service will be held, Saturday, August 3, 2019 at 11:00am in the chapel at Russell Haven of Rest.  Visitation with the family will be from 10-11:00am prior to the memorial service.
Arrangements are under the care of Russell Haven of Rest Cemetery, Funeral Home and Cremation Center, 2335 Sandridge Road, Green Cove Springs, FL  32043.  Family and friends may share their condolences at: www.RHRFH.com 904-284-7720