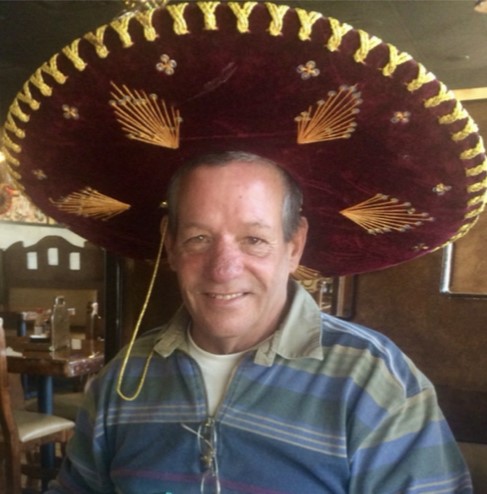 Kirk Lyle Shearer, 63
Kirk Lyle Shearer of Middleburg, Florida passed peacefully in his home on Thursday, July 14, 2022, at the age of 63.
Kirk was born on March 5, 1959, as the younger, identical twin to Dirk Lee. He was born in Arlington Heights, Illinois to William Oscar and Marianne (Taylor) Shearer, who already had a daughter (Sheri) and a son (Drew), both under 4 years old! To everyone's surprise, a little sister (Sonia) joined the crowd seven years later.
In 1977, Kirk graduated from Columbia City Joint High School, Columbia City, Indiana where he apprenticed as a mechanic at his family's motorcycle business, Ye Olde Cycle Shop, and raced motocross as a hobby. After high school, he moved to Georgia and joined Pattillo Construction in Stone Mountain. In 1990, he was transferred to Jacksonville, Florida as a project foreman, where he continued his employment for 30 years.
In 1985, Kirk married Angela "Angie" Marian (Born) at Stone Mountain Park. They were blessed with two sons, Kynan William (1990) and Kolton Thomas (1997).
Kirk was full of adventure and loved the outdoors, including camping and riding his ATV. He was a true Atlanta Braves fan and shared his love of baseball with his sons. He was a proud and loving father, a dedicated worker, and a helpful friend. He had a unique and special bond with his twin who says, "Life will never be the same. I love you, brother!"
Kirk had little notes posted in his home that give us insight and encouragement:
"You only live once, but once is enough, if you do it right!"
"Sayin' SORRY is a lack of weakness."
"TO EVERYBODY: If you cheat, steal, or lie, you will be broken. No?"
Kirk is survived by his ex-wife, Angie Shearer of Middleburg, FL; grandson, Kaleb William Shearer of Fleming Island, FL; sister, Sheri Laughinghouse (Charles) of Emerald Isle, NC; brother, Drew Shearer (Patricia Kimberly "Kim") of Blythewood, SC; brother, Dirk Shearer (Patricia "Trish") of Covington, GA; and sister, Sonia Henderson of Fort Wayne, IN.
Kirk was preceded in death by his father, W.O. (2010), his mother, Marianne (2012), his younger son, Kolton (2016), and his older son, Kynan (2021).
Family and friends may share their condolences at Russell Haven of Rest, Green Cove Springs, FL @ www.RHRFH.com.