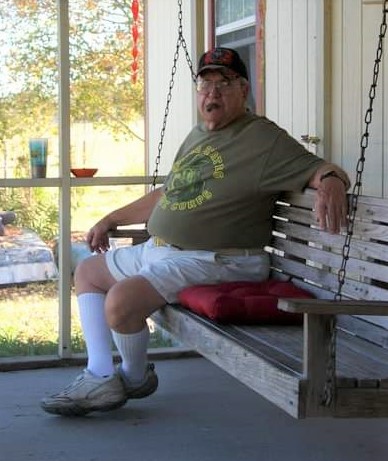 Kenneth R. Zelinka, Sr., 84
Kenneth Robert Zelinka, Sr., 84, of Green Cove Springs, FL passed away Thursday, June 27, 2019.  Mr. Zelinka was born to the late Paul and Mildred Zelinka in Baltimore, Maryland and moved to Clay County over 40 years ago after being stationed at NAS Jacksonville.  He served 4 years active duty and 4 years reserve duty in the United States Marine Corps.  He was also a sergeant with the Military Police during his USMC service.  After his military service to his country, he worked almost 30 years at the University of North Florida.  Mr. Zelinka was well known for running the ballfield concession stand with his wife, Lillian, at Russell Baptist Church for over 20 years.
Mr. Zelinka was preceded in death by his loving wife of over 60 years, Lillian Zelinka.  He is survived by three sons, Kenneth (Pamela) Zelinka, Jr., Ronald (Jan) Zelinka, Michael (Deanna) Zelinka; two daughters, Virginia Caston, Carol (Bud) Ray; 24 grandchildren; and many great-grandchildren.
Funeral services will be held 11:00am Tuesday, July 2, 2019 in the chapel of Russell Haven of Rest with Rev. Ron Baker officiating.  Visitation with the family will be one hour prior at 10:00am.  Burial will follow in Russell Haven of Rest Cemetery with military honors.
Arrangements are under the care of Russell Haven of Rest Cemetery, Funeral Home and Cremation Center, 2335 Sandridge Road, Green Cove Springs, FL  32043.  Family and friends may share their condolences at: www.RHRFH.com 904-284-7720