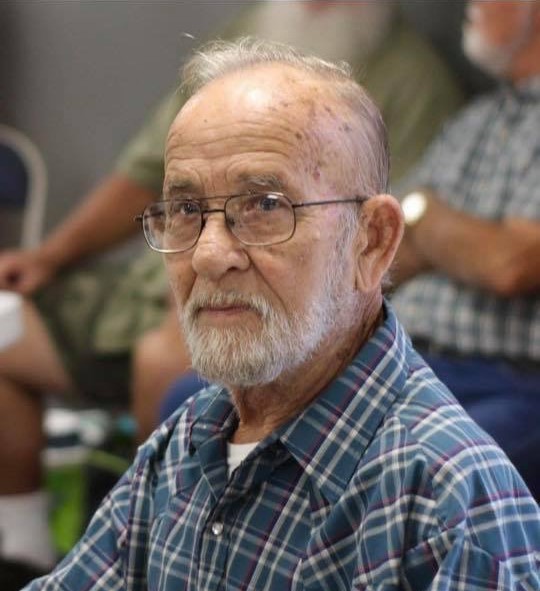 Kenneth "Mackie" Hatcher, Sr., 83
Kenneth "Mackie" Hatcher, Sr., 83, of Middleburg, FL passed away Wednesday, December 26, 2018.  Mr. Hatcher called Middleburg "home" his entire life, as he was born at home in Middleburg.  "Mackie", as he was well-known, was a truck driver most of his life.  He was a good old southern man and an outdoorsman.  He was a hard-working man who provided for his family and loved them so much.  He would do anything for anyone.  Mackie attended "bean night" everything Thursday night at his sister Hattie Bell's house where she served the men of the family beans for dinner.  Mackie loved his partner in crime, his dog Boo Boo.
Mr. Hatcher was preceded in death by his parents, Ernie and Donna Hatcher; and his loving wife of over 50 years, Betty Joyce Hatcher.  Mackie is survived by his two sons, Kenneth Jr. (Julie) Hatcher, and Wesley (Cheryl Merritt); two brothers, Harold Hatcher and Bobby Hatcher; 4 sisters, Ginger Rye, Hattie Bell Scott, Geraldine Bishop, and Betty Jean Yeager; ten grandchildren; fourteen great-grandchildren; and his two dogs, Boo Boo and Baby.
Funeral Services will be held 11:00 AM Monday, December 31, 2018 in the Chapel of Russell Haven of Rest with Rev. Delton Kilpatrick and Rev. Charlie Hunt officiating..  Burial will follow in Jacksonville Memory Gardens.  Visitation with the family will be Sunday, December 30, 2018 from 3-5:00PM in the Chapel of Russell Haven of Rest.
Arrangements are under the care of Russell Haven of Rest Cemetery, Funeral Home and Cremation Center, 2335 Sandridge Road, Green Cove Springs, FL  32043.  Family and friends may share their condolences at: www.RHRFH.com 904-284-7720