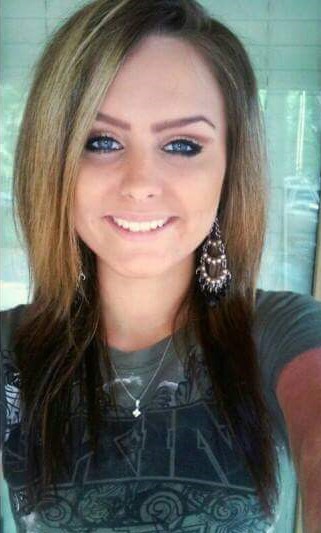 Kayla Michelle Straining, 20
Kayla Michelle Straining, 20 of Green Cove Springs, FL passed away Sunday, March 11, 2018.  Ms. Straining was born and raised in Clay County and worked at Penney Retirement Community where she served the residents. Kayla loved people and always put others before herself. Her little brother and sister held a special place in her heart and she always enjoyed the time she spent with them. Along with friends and family Kayla also cared for animals and especially her puppy, Maxi.
Kayla was preceded in death by her grandmother Rhonda Mosher, great grandfather Robert Miller aunt, Cathy Miller and is survived by her parents, Troy Mosher and Kathryn Straining, sisters, Emily and Adell, brothers, Blake, Trent, Castell, Daulton and Little Wayne, grandparents, Virginia McKibben, David (Mary) Straining and Barbara (Bobby) Greene, great grandmother, Shirley Miller, Step-father, Daniel "Butchie" Greene, Aunt, Jaime (Gary) Rollins, uncles, Russell Miller, Sammy Miller as well as cousins, Allie and Gary "GT", and her best friend, Devin.
Arrangements are under the care of Russell Haven of Rest Cemetery, Funeral Home and Cremation Center, 2335 Sandridge Road, Green Cove Springs, FL  32043.  Family and friends may share their condolences at: www.RHRFH.com 904-284-7720