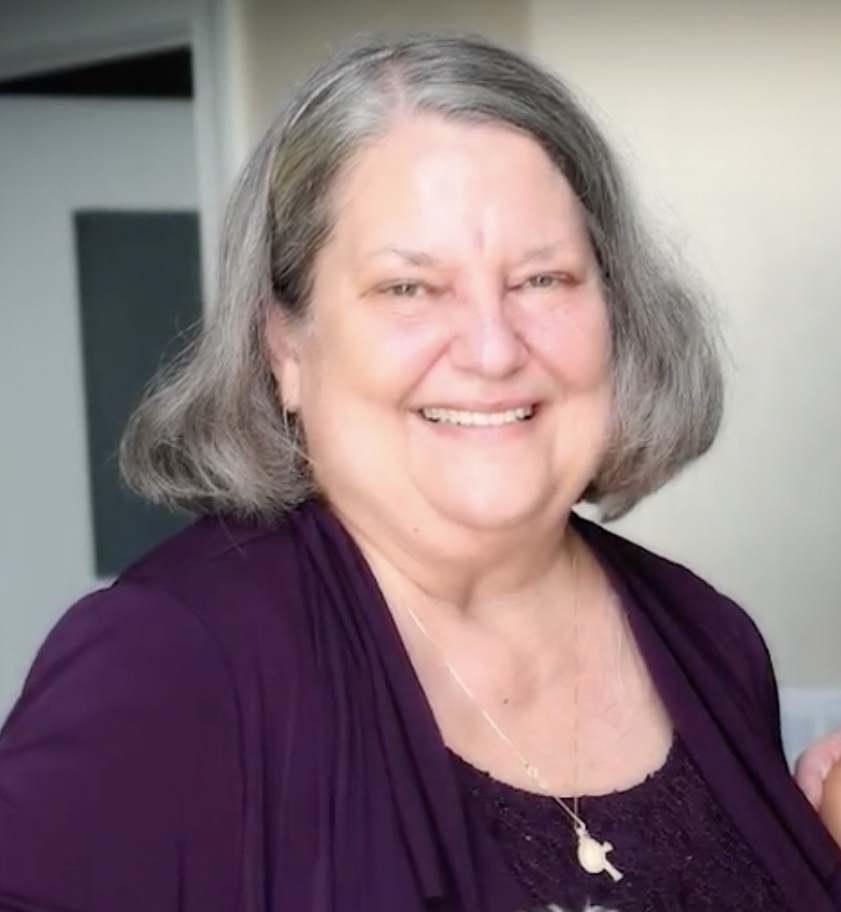 Kathy Hudgins, 71
Kathy Braun Hudgins, 71, of Middleburg, FL passed away Friday, January 20, 2023.  She was born in Atlanta, GA to the late Richard and Kathryn Braun.  Kathy moved to the Clay County area in 1986 when her husband's job at Gilman Paper Company brought them to the area.  She was a wonderful homemaker and focused her time and energy on raising her two children.  Kathy was also a devoted Catholic and attended St. Luke Catholic Church, and was a firm believer in Jesus Christ as our savior.  She was an avid reader of science fiction and devoured books.  Kathy had a super creative spirit and a humble personality.  She will lovingly be remembered for her goofy sense of humor and her big laugh.
Kathy was preceded in death by her parents, Richard and Kathryn Braun; her brother, Michael Braun; and her best friend, Linda Cantrell.  She is survived by her loving husband of 55 years, James "Butch" Hudgins, Jr.; one son James Hudgins III (Michelle); one daughter, Serena Kramer (Ben); one sister, Maria Rabeler; and two grandchildren who call her "Memaw", James Hudgins IV (Amelia Walker) and Caroline Hudgins.
A funeral mass will be held Thursday, January 26, 2023 at 12:00pm at St. Luke Catholic Church (1606 Blanding  Blvd., Middleburg, FL 32068) with Rev. Jaisemon Xaviour officiating.  Burial will follow in Holly Hill Memorial Park (3601 Old Jennings Road, Middleburg, FL 32068) at 2:00pm.
In lieu of flowers, the family requests donations be made in Kathy's honor to St. Joseph's Indian School (stjo.org/dreams).
Arrangements are under the care of Russell Haven of Rest Cemetery, Funeral Home and Cremation Center, 2335 Sandridge Road, Green Cove Springs, FL  32043.  Family and friends may share their condolences at: www.RHRFH.com904-284-7720