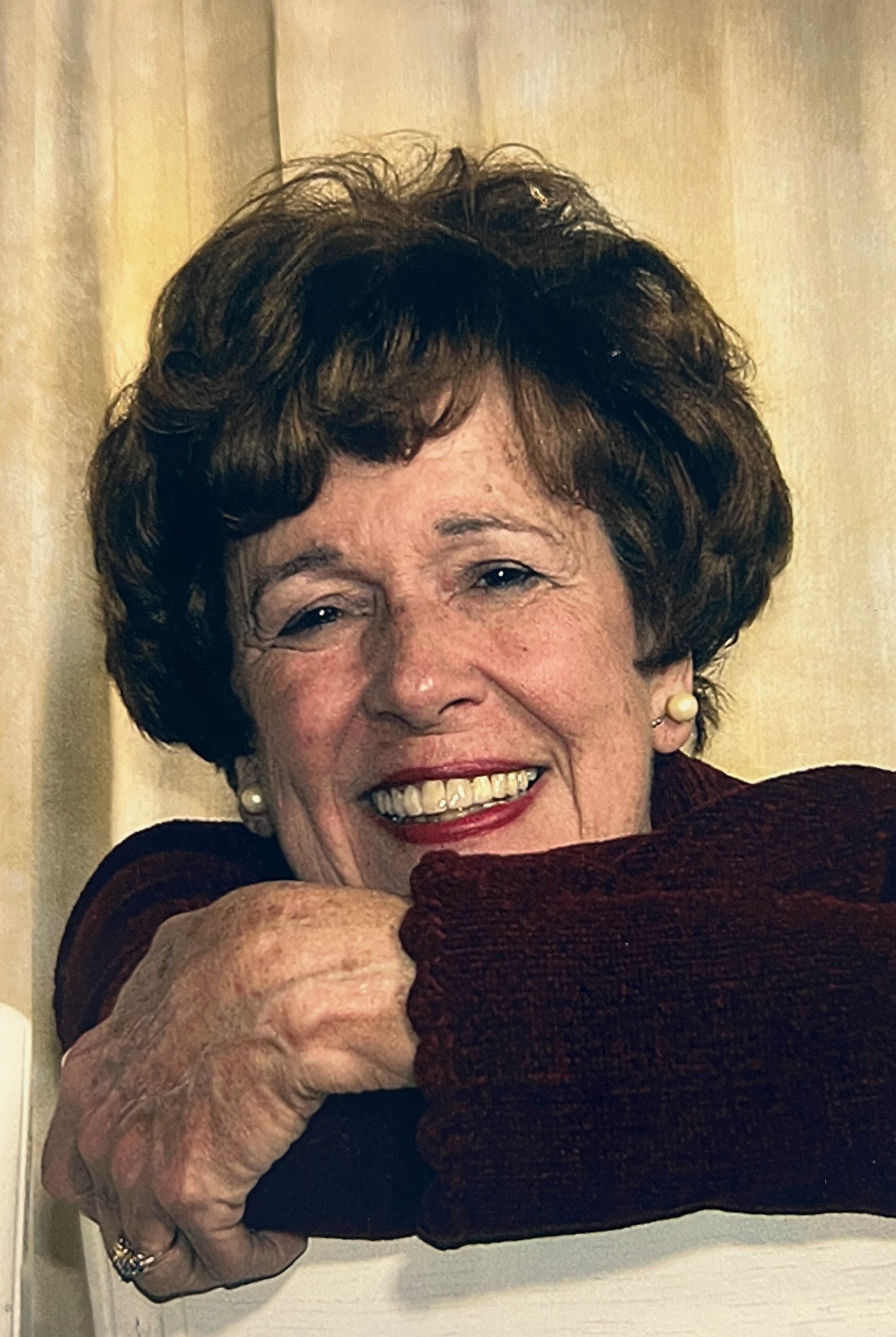 Julia S. Thurman, 87
Julia Elizabeth Thurman (Judy to her friends and family) died peacefully on June 4, 2022, at Silver Treasures Nursing Home in Jacksonville, Florida. She was 87 years old.
Judy is survived by her older sister Jane Hildebrandt , stepsister Wilba Strong, son Patrick (Lisa) Thurman, daughter Lesa (Ronnie) Russell, and son Bob (Steve) Thurman, her five grandchildren Nicole (Alex) Polyakova, Caly (Lenny) Konschewitz, LCDR James Thurman USNR, Michaela Buglewicz, Dr. Julia Jane (Austin) Berry and three great grandchildren, Eli, Micah, and Holly.
Judy was born in 1934, in Elizabethtown, New York, to Edward Holcomb Scriver and Bertha Matilda Fleury.
She graduated Salutatorian from Elizabethtown Lewis Central and High School in 1951.  She then moved to Washington DC and worked at Howard Hoffman Insurance company in 1952.  While there, she was also a dance instructor at Arthur Murray Dance School and often stated that although it was not a glamorous job having to push a 200 lb. man around a dance floor, she loved working there and getting paid to teach dancing.
Judy later moved to Daytona Beach, Florida in 1956 and lived with her mother and stepfather Fred Martin, where she met and married Jim McCabe, a WWII vet and postman.  Jim's Mom "Honey" lived right across the street and soon thereafter, to the immense delight of both grandmothers, Patrick Kevin McCabe was born.  The family joke was they would place Patrick in the middle of the Flanders Avenue and call out to both grandmothers and see which one would come out first to retrieve him.
Jim McCabe, 32, died suddenly of a heart attack in 1959.
Judy then started working at Ellenwood Insurance Company in Daytona in 1960 as a secretary, while the "Nanas" took care of Patrick.
Ellenwood's was where Judy met William Robert (Bob) Thurman, introduced by Mr. Ellenwood. Bob proceeded to ask her out, which Judy declined twice, finally saying yes on the third occasion to which Bob replied, "Well that's good, because I wasn't going to ask again!"  On their first date, they double dated with Bob's best friend Nelson O'Rourke and wife Jane, who would become Judy's lifelong friend.
After a whirlwind romance, Judy and Bob married in October 1960 in Our Lady of Lourdes Catholic Church, and Bob adopted Patrick, who would take the Thurman name.
Lesa Jane would be born in their first house on Heineman St. and then William Robert (Bob) II was born after they moved out to the beachside on Peninsula Drive.  Judy would stay at home raising her children until they were all in school.
In 1972, Judy would return to work, this time for her very dear friend, Charles A. Stump, OBGYN. She worked there until his retirement in 2008.
She often spoke about how rewarding she found her job and how much she loved Dr. Stump, her co-workers, and all her patients. Over 36 years, Judy met and helped close to half the local adult female population of Daytona Beach at Dr. Stump's office.  Her stories and memories of working there always brought a smile to her face and ours.
She sadly became a widow for a second time in 1985, never remarrying.
Judy was a member of The Palmetto Juniors and the Catholic Women's Group.  She especially enjoyed putting on their fashion shows, volunteering as both a coordinator and runway model.  Judy was also a Cub Scout leader for three years, a true labor of love, and helped out with fundraisers for the local Catholic schools.
Judy enjoyed dancing, playing bridge, reading, Sunday beach outings, and as anyone who knew her would tell you, shopping on all levels.
Judy so adored her five grandchildren, often stating, "If I'd known how much fun grandchildren were, I'd have had them first."  Upon returning from visits to their "Nonnie's" house, we were often regaled with stories such as, "we could stay up as long as we want," and, "Nonnie asked us if we wanted ice cream for breakfast!"
After her retirement in 2008, Judy moved to Fleming Island, Florida in 2011 to live with her son Patrick and his wife Lisa.  For the next 11 years, she remained in the north Florida area, enjoying family visits, traveling to see family and friends, and trying her best to spoil another generation of children.
We will miss our mom and Nonnie, and cherish her memories forever.
Arrangements are under the care of Russell Haven of Rest Cemetery, Funeral Home and Cremation Center, 2335 Sandridge Road, Green Cove Springs, FL  32043.  Family and friends may share their condolences at: www.RHRFH.com 904-284-7720