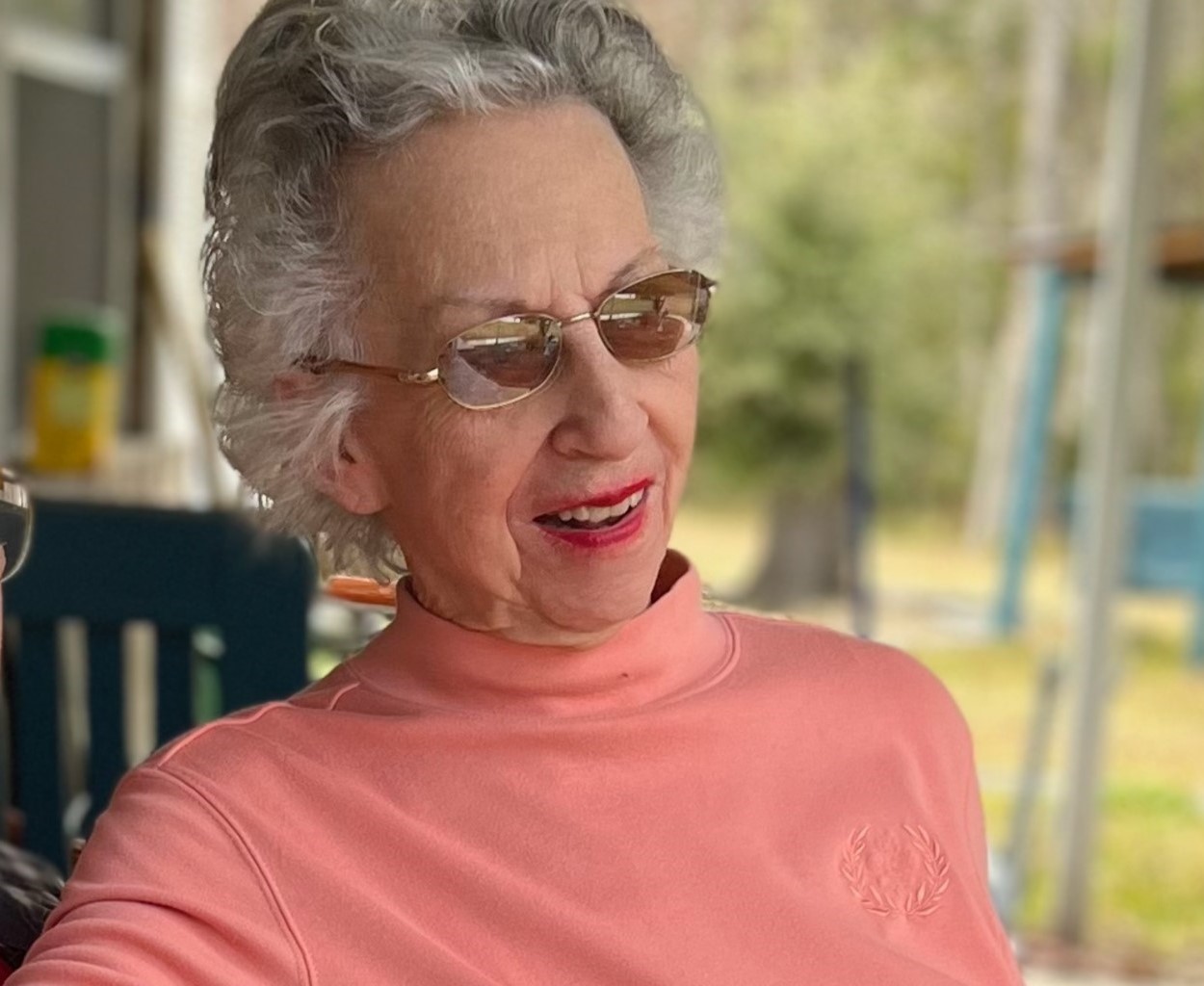 Joyce Ellen Kite, 84
Joyce Ellen Kite, 84, of Middleburg, FL passed away Monday, April 24, 2023.  She was born in Lulu, FL to the late Ivan and Barbara Williams.  Joyce graduated from Lake Butler High School in 1957 and was a lifelong resident of Florida.  She made Clay County her home in 1976 where she made her home and raised a family.  Joyce was an active member at First Baptist Church of Middleburg where she served in the children's ministry in Sunday School and Vacation Bible School.  She also shared her time with Orange Park Medical Center as a candy striper.
Joyce exuded simple elegance.  As purple was her favorite color, it symbolizes femininity.  She was prim and proper, always put together and a class act.  She enjoyed and worked hard in her garden and home.  She was a great Southern cook and shared her food with many people.  Most important to Joyce was her family and her faith.  Joyce was a great prayer warrior and spent much time in prayer and teaching her children to pray.  She always reminded them about having faith the size of a mustard seed.  Joyce loved her husband with all her heart.
Joyce was preceded in death by her parents, Ivan and Barbara Williams.  She is survived by her loving husband of 66 years, Fred Kite, Sr.; one son, Fred Kite, Jr.; two daughters, Kathy Fuller (Van) and Karen Butler (Patrick); one brother, Ken Williams (Renee); one sister, Vicki Blom; five grandchildren, Jeremy Smith (Karla), Crystal Shackelford (Dean), Ashtyn Carter (Ben), Colby Butler (Hunter Bryan), and Blake Butler; four greatgrandchildren, Michael Smith, Teddy Shackelford, Lauralei Carter, and Abigail Carter; as well as many extended family members.
Funeral services will be held Thursday, May 4, 2023 at 1:00pm at First Baptist Church of Middleburg.  Visitation with the family will be held one hour prior to services at 12:00pm.  Burial will follow in Penney Farms Cemetery.
Arrangements are under the care of Russell Haven of Rest Cemetery, Funeral Home and Cremation Center, 2335 Sandridge Road, Green Cove Springs, FL  32043.  Family and friends may share their condolences at: www.RHRFH.com 904-284-7720