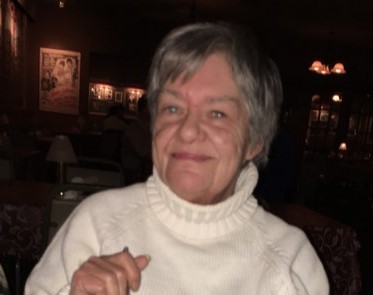 Joyce Ann Clark, 75
Joyce Ann Clark, 75, of Green Cove Springs, FL passed away Friday, February 17, 2023.  She was born in Elmira, NY to the late Robert and Marie McInroy.  Joyce spent most of her life between Elmira, New York and Big Pine Key, Florida before settling in Clay County one year ago.  In 1965, she graduated from Southside High School in Elmira, NY and went on to be a hairdresser for many years.  She owned a salon in Horseheads, NY and managed Gingersnips Salon in Big Pine Key for 10 years.  Joyce was an active member of the American Legion while living in New York as well as The Moose Lodge in the Florida Keys.  Joyce was family-oriented and loved being able to help others.  She will be remembered for her sense of humor and loving and giving heart.
Joyce was preceded in death by her parents, Robert and Marie McInroy; and her husband of over 40 years, Ron Clark.  She is survived by her daughter, Suzanne Pavlik (Dan); two sons, Kyle Clark (Skye) and Mike Johnson; one brother, Bobby McInroy (Desi); three grandchildren, Zack Pavlik (Stephanie), Hemi and Axel Clark; great-grandson, Jamie Pavlik; as well as many other friends and family members.
In lieu of flowers, the family requests donation are made in Joyce's memory to an animal rescue of your preference.
Arrangements are under the care of Russell Haven of Rest Cemetery, Funeral Home and Cremation Center, 2335 Sandridge Road, Green Cove Springs, FL  32043.  Family and friends may share their condolences at: https://link.edgepilot.com/s/b21e5940/vS1EDOUsLk2kdNWU5Tyqnw?u=http://www.rhrfh.com/ 904-284-7720