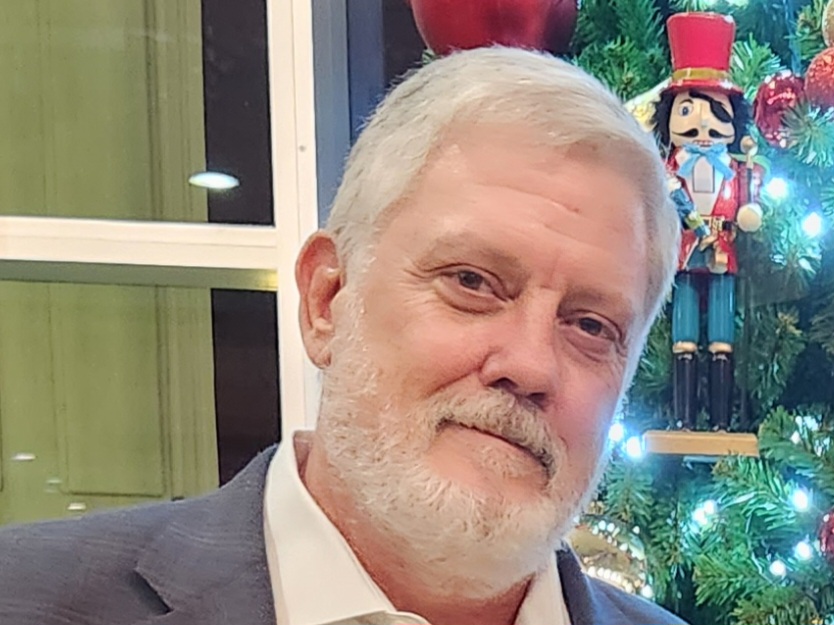 John David Conklin, 57
John David Conklin passed away on November 5, 2023, at the age of 57, in Jacksonville Florida. John battled cancer for 5 years while continuing to serve the Lord, love his family and live out his dreams of traveling the world. He will always be remembered as a loving husband, adored stepfather, devoted grandfather, and faithful friend.
John was born in Fort Hood, Texas on December 13, 1965, to Ronald and Maggie Conklin. Along with his parents and his two siblings, John got to travel around the United States and beyond. He lived in New Mexico, Arizona, Washington D.C., Germany, and anywhere else the Army called his father to serve.  Getting to see the world with his brother Douglas and his sister Christy ignited John's adventurous spirit and passion for exploring the world around him.
After John graduated high school, he attended West Point Military Academy, but after some time there, he realized that serving in the military was not his calling. As an adult, John continued to travel the world by himself. His favorite solo trip was his visit to Holland, where he purchased his first and only pair of wooden clogs.
He met the love of his life, Sandra, while serving on the management team at Kroger. On July 25, 2003, they began their life together with a small, private wedding ceremony. The two of them lived together on a little acre of paradise in Nevada, Texas.
When John married Sandra, he became a loving stepfather to her two children: Jeny and Jay. It was through Jeny and Jay that John was given his most beloved title, Papa. Jay gave John his first grandchild, Brendon, and years later, Jeny and her husband Gerald gave John three grandchildren to adore: Olivia, Whitney and William.
In 2007, John accepted an opportunity to join the management team at Winn-Dixie in Jacksonville, Florida. Eager for a new adventure, John and Sandra packed up their house in Nevada and traded the Texas heat for the Florida sunshine.
Shortly after moving to Florida, John gave his life to Christ and was baptized in the Atlantic Ocean at Huguenot Memorial Park.
While in Florida, John continued to travel with his wife, Sandra. He took her scuba diving in Belize, Saba and St. Thomas. They went snow skiing in Montana, Colorado and Canada. Their most recent adventure took them snorkeling in Maldives.
On Sunday, November 5, 2023, John made his final journey, with his wife Sandra on his right and his stepdaughter Jeny on his left, John made his transition from earth to heaven.
In celebration of John's life, funeral services will be held on November 18, 2023, at 4:00 p.m. at One Heart Church, in Green Cove Springs Florida.
In lieu of flowers, the family kindly requests that donations be made to the Child Cancer Fund at childcancerfund.org to help local children who are receiving treatment for cancer.