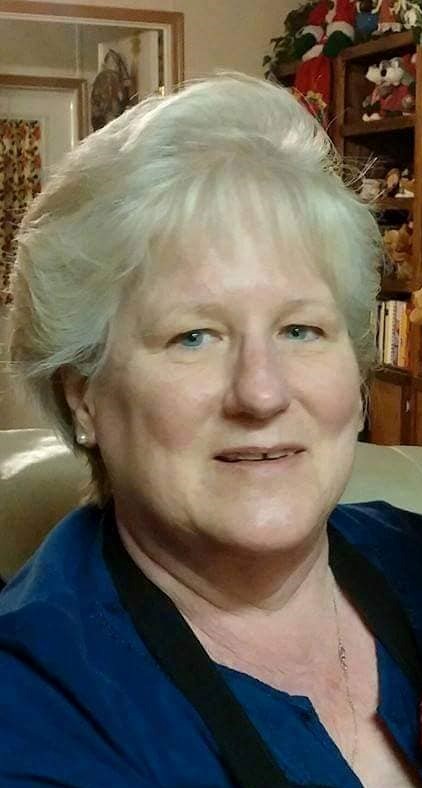 Jody Cheryl Robertson, 67
Jody Cheryl Robertson of Middleburg, FL, age 67, passed away Sunday, September 11th, 2022 surrounded by her loving family.  She was born in December of 1954, a daughter of Joseph and Evelyn Gombas.
She is survived by her loving husband David; her daughters Leah (Tony) and Traci of Jacksonville; her son, Richard (Jessanna) of Savannah, GA; grandchildren Beckham, Henley, Harrison, Thaddaeus and Joseph; siblings Julie (Ken), Sharon, Donna (Charles), Paula (Dan) and David (Elizabeth); sister in-law Kathy (Donnie); many cousins, nieces and nephews.  Jody was preceded in death by her parents; her first husband, Richard; and other loved ones.
Jody lived her childhood as an "Air Force Brat" traveling all over the world to places like the Philippines, Alaska and the Netherlands.  She was the second child of six with four sisters and one brother who have remained close to this very day.  After graduating high school with honors, Jody became a Homemaker and Mother of three children whom she loved very much.  After raising her children, her career included working in the food industry, Apria Healthcare and Baptist Health System as an Auditor. Her hobbies included reading, crafting, decorating, shopping, lounging in the pool, puppy dogs and cooking.  And boy, could she cook!  Jody showed her great love through food, always giving in times of need and inviting strangers in for a delicious home cooked meal.  She loved holidays and family get-togethers, but no holiday compared to Christmas!  It was her absolute favorite.  Over the years she managed to collect enough to decorate every room in her house, with a Christmas tree in every room!  She brought her love and excitement for the holidays into the office, encouraging everyone to decorate, participate and enjoy in the festivities.  She always brought the food, and they loved her for it. The way Jody told a joke is unforgettable. She would begin to tell a joke, but no one could ever understand what she was saying because she would laugh so hard while trying to tell it.  Jody was beautiful, intelligent, caring, and feisty.  She was unapologetically authentic, and we admired her for that.  Once her children were grown, she discovered a new love.  Dogs!  (Also known as her four-legged children.)  She leaves behind 5 dachshunds: Lacey, Sadie, Dexter, Dappie and Liberty, who followed her everywhere.  She enjoyed life with her dogs and met a man who loved dogs just as much as she did, so she fell in love and married him.  Jody and David last celebrated their 11th wedding anniversary on January 1, 2011. She was a strong, passionate lady, a matriarch to her family, and a Christian, believing Jesus is her Lord and Savior.   Her loved ones rejoice knowing that she is now with the Lord.
A celebration of her life will be held at Middleburg United Methodist Church, 3925 Main St., Middleburg, FL 32068, September 25, 2022 at 4:00 pm.  We will have a visitation hour from 3:00 to 4:00 pm followed by her memorial service including time for sharing your stories of Jody, and fellowship with a meal afterwards.
The family would like to thank the ER and ICU at Ascension St. Vincent's of Middleburg and Haven Hospice of Orange Park for their compassionate care during Jody's stay. We would also like to thank all of our family and friends for their support and prayers and thank you to those who were able to spend time with Mom prior to her passing and made her feel very loved.
Jody will be dearly missed by all who loved her.
Arrangements are under the care of Russell Haven of Rest Cemetery, Funeral Home and Cremation Center, 2335 Sandridge Road, Green Cove Springs, FL  32043.  Family and friends may share their condolences at: www.RHRFH.com 904-284-7720