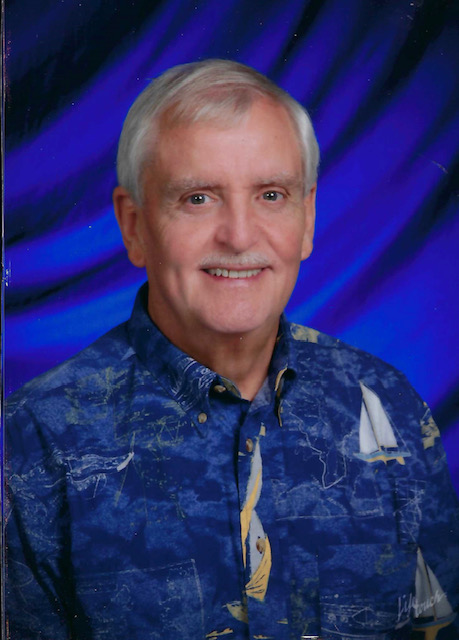 Jimmy Brandon McMillan, 74
Click link to view Jimmy's Memorial Video
Jimmy Brandon McMillan, 74 of Green Cove Springs, FL passed away Friday, November 10, 2023.  Jimmy was born in Selma, Alabama to the late Bill Brandon and Miriam Alexander McMillan.  He grew up in Selma, graduated from the University of Livingston and served in the US Army Reserve for 25 years.  While living in Alabama, Jimmy worked for the Dallas County Health Department as an inspector for 12 years and later for the State of Alabama as a dairy inspector.
In 2005, Jimmy moved to Florida where he enjoyed being a substitute teacher in Clay County.  Aside from working, he enjoyed travelling, entertaining family and friends, cooking, reading, ringing the bell for the Salvation Army at Christmas and being active in his local church and currently attending Hibernia Baptist Church.
Mr. McMillan was preceded in death by his his precious grandmother, who he lived with most of his childhood, Grace Alexander, and sister, Marsha Ann Hansell and is survived by his wife, Vanessa McMillan, children, Shannon (Todd) Chandler, Shantae Lee, Shannon (Brad) Schmidt and Thad (Lynn) Lee, brother, Randall McMillan, sister, Susan (Mark) Sutton.  He was "Gaddy" and "Daddy Mac" to his 9 grandchildren, Shelby, Hunter, Ramsey, Alexys, Kaitlyn, Abby, Stone, Haley, and Anderson, and to his expected great granddaughter, Presley Grace.
Memorial Services will be held 11:00 AM Saturday, December 2, 2023 in the Chapel of Russell Haven of Rest with Rev. Bill Clayton officiating.  Visitation with the family will be from 10-11:00 prior to services.
In lieu of flowers, the family asks that memorials be made to either:  St. Jude or to Alzheimers
Arrangements are under the care of Russell Haven of Rest Cemetery, Funeral Home and Cremation Center, 2335 Sandridge Road, Green Cove Springs, FL  32043.  Family and friends may share their condolences at: www.RHRFH.com 904-284-7720