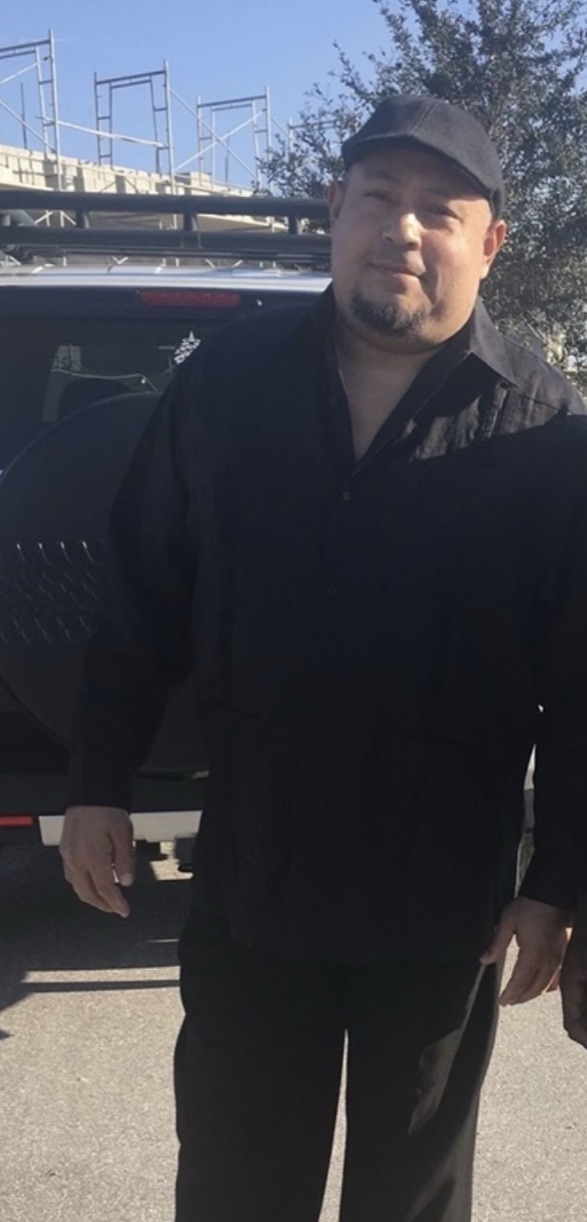 Jesse Urbina, 52
Click link to view Jesse's Memorial Video
Jesse Urbina passed away on Thursday, November 11, 2021 after a long bout with Diabetes, End Stage Kidney and Cardiac complications. Jesse was born on January 3rd, 1969 to Ana Pinto Rosa and Jose R. Urbina Jimenez in Holyoke, MA.  His families eventually moved to and settled in Canovanas, Puerto Rico.   Jesse graduated from Luis H Veronne High School in Canovanas and was married Maria M. Delgado Cotto "Mañe" for the past 28 years.
Together Jesse and Maria had 2 children, Andrea Urbina Delgado and Jesse Urbina Delgado.   He enjoyed his children's sports activities since day one.  He loved every hit that Andrea had and every tackle or "pancake" Jesse did and was the proudest father in the world.  Jesse loved to be with his family and spoiling his kids.  He loved riding motorcycle, traveling, listening to old salsa and Bachata, Lady Gaga and Farruko, but lately his favorite song was from Miguel Canales "Sueltalo que es mio". He loved his dogs, Pumba, Bella and Blanca.
Jesse was preceded in death by his dad, Jose Rafael Urbina and his brother, Wally Urbina Pinto and is survived by his wife, Maria M Delgado, daughter, Andrea Urbina and Son, Jesse Urbina.  He is also by his mother, Ana Pinto Rosa, brother, Jose Rafael Urbina Jr., sister, Ana Urbina, numerous nieces, nephews, great nieces and great nephews as well as other family members.
A time to celebrate Jesse's life will be held on Saturday, November 27, 2021 from 1:00 pm to 5:00 pm at Russell Haven of Rest Funeral Home.  His burial is will be in Lakeland Memorial in Monroe, NC.
Arrangements are under the care of Russell Haven of Rest Cemetery, Funeral Home and Cremation Center, 2335 Sandridge Road, Green Cove Springs, FL  32043.