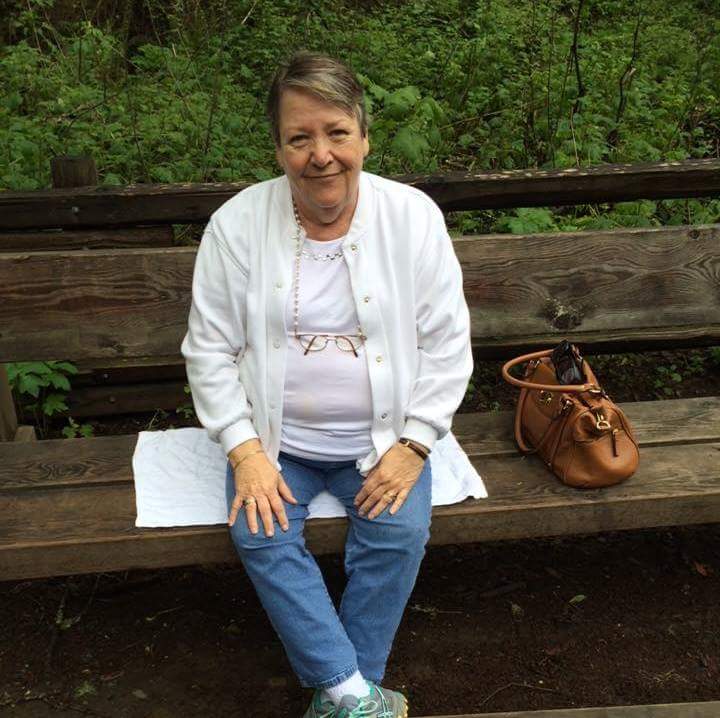 Janice Sue Brinley, 68
Janice Sue Brinley, 68 of Green Cove Springs, FL passed away Wednesday, July 18, 2018.  Mrs. Brinley had been a resident of the Lake Asbury area since 1993 when she moved from Orange Park.  She was born in Floyd County, Kentucky and grew up in the Kentucky area prior to living in Florida.  She was life member of VFW Post 8255 Auxiliary in Middleburg, FL and a member of the American Legion Post 137 in Jacksonville, FL.  She centered her life around her family, especially her grandchildren. Janice also liked to read and do arts and crafts.
Mrs. Brinley was preceded in death by her brother, Lynn King and sister, Clara Brown and is survived by her husband of 26 years, Larry Brinley, children, Dennis (Suzanne) Gurney, Daniel Gurney, step children, David (Mary Jo) Gurney, Deanne (Darren) Printy, Mike (Cathi) Brinley, Mark (Gabi) Brinley and Melissa Brinley.  She is also by her sister, Loene Lawson, 13 grandchildren, 2 great grandchildren, and several nieces and nephews.  Many of her family are still in the Kentucky area where Janice grew up.
Visitation will be 5-7:00 Pm Friday, July 20, 2018 at Russell Haven of Rest Funeral Home.
Funeral Services will be held in Ohio, details to follow.
Arrangements are under the care of Russell Haven of Rest Cemetery, Funeral Home and Cremation Center, 2335 Sandridge Road, Green Cove Springs, FL  32043.  Family and friends may share their condolences at: www.RHRFH.com 904-284-7720