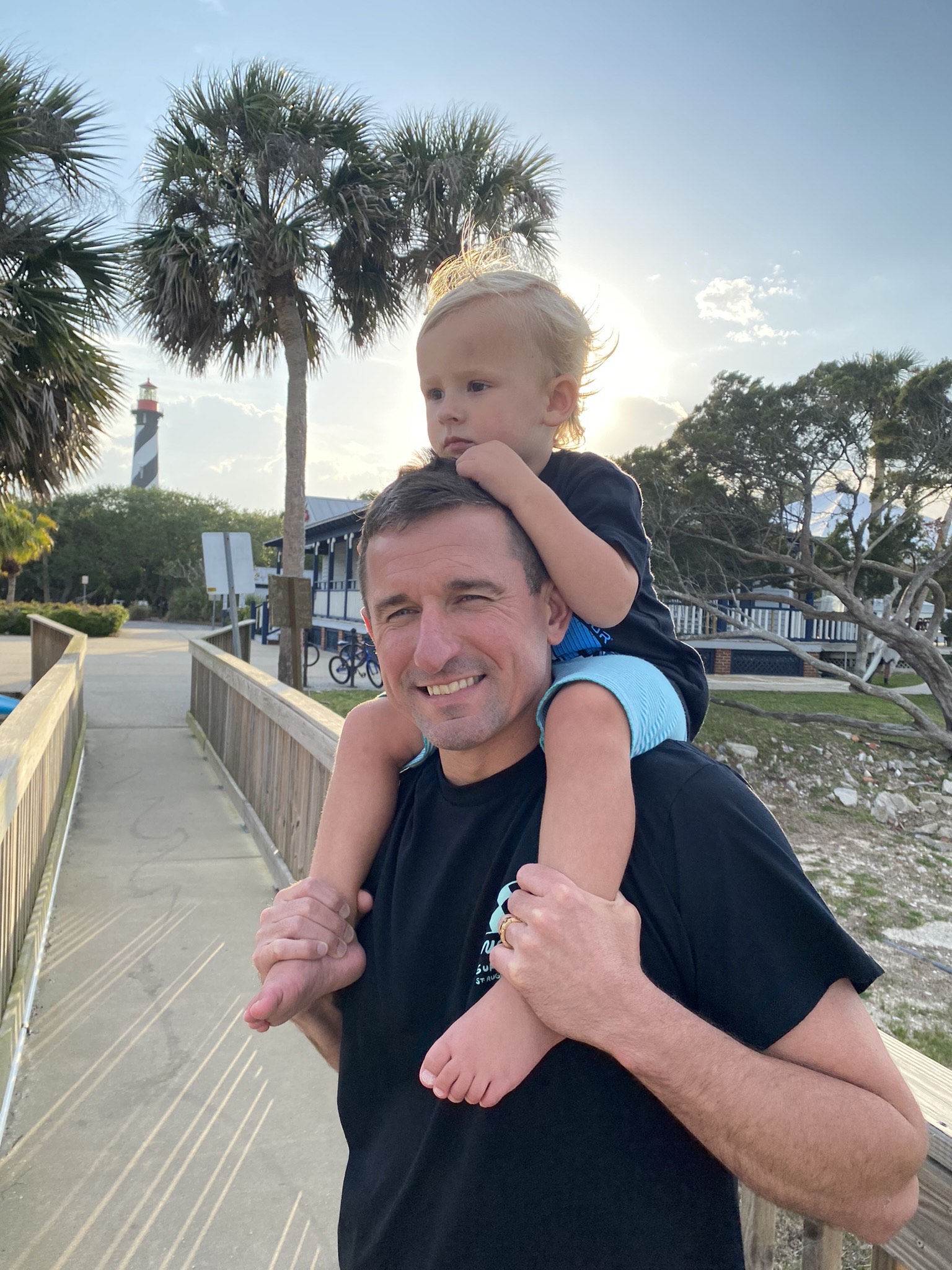 James Cody Vincent, 41
To view Cody's memorial video, click here.

James Cody Vincent, 41, of St. Augustine, FL passed away Wednesday, October 25, 2023.  Born in Orange Park, FL to James and Lucille Vincent, Cody was a lifelong resident of northeast Florida.  He graduated from St. Johns Country Day School before pursuing a degree in Accounting from the University of Miami.  Cody continued his education at the University of North Florida where he earned his master's in accountancy.
 He was hardworking and committed to his many clients he worked with at LBA, BDO, Tembo and finally his own accounting firm, Essential Advisors in St. Augustine.  Many clients became his friends and stayed with Cody as he enjoyed developing relationships with people and connecting them with others.  Cody was also an entrepreneur and developed the Double Doggie leash with a high school friend.
Cody loved to travel and did so all over the world.  His love of travel coincided with his love of surfing and deep-sea spear fishing.  He was an avid sports fan and watched all kinds of sports.  Cody especially enjoyed taking his kids to sporting events.  One of his favorite things was taking his girls on day dates. 
Cody was preceded in death by his father, James Monroe "Jimm" Vincent; and grandparents, Joseph and Lois Vincent, Philip and Lois Barbieri.  He is survived by his wife, Stephanie Vincent; one son, Alec James; two daughters, Summer Lee and Elle Gracey; mother, Lucy Vincent; brother, Tyler (Carrie) Vincent; father and mother-in-law, Keith and Suzanne Langenberg; brothers-in-law, Branden Langenberg and Bradley Langenberg (Kayce Whitbeck); grandmother-in-law, Lettie Hurst; and his beloved dogs, Sailor and Cooper.  Cody will be missed by too many to count. 
A memorial service will be held Thursday, November 9, 2023 at 11:00am at Colonial Church, 550 FL-207, St. Augustine, FL 32084. 
In lieu of flowers, the family requests donations are made in Cody's memory to Colonial Church, https://www.colonialchurch.life/give.
Arrangements are under the care of Russel Haven of Rest Cemetery, Funeral Home and Cremation Center, 2335 Sandridge Road, Green Cove Springs, Fl 32043.  Family and friends may share their condolences at:  www.RHRFH.com 904-284-7720