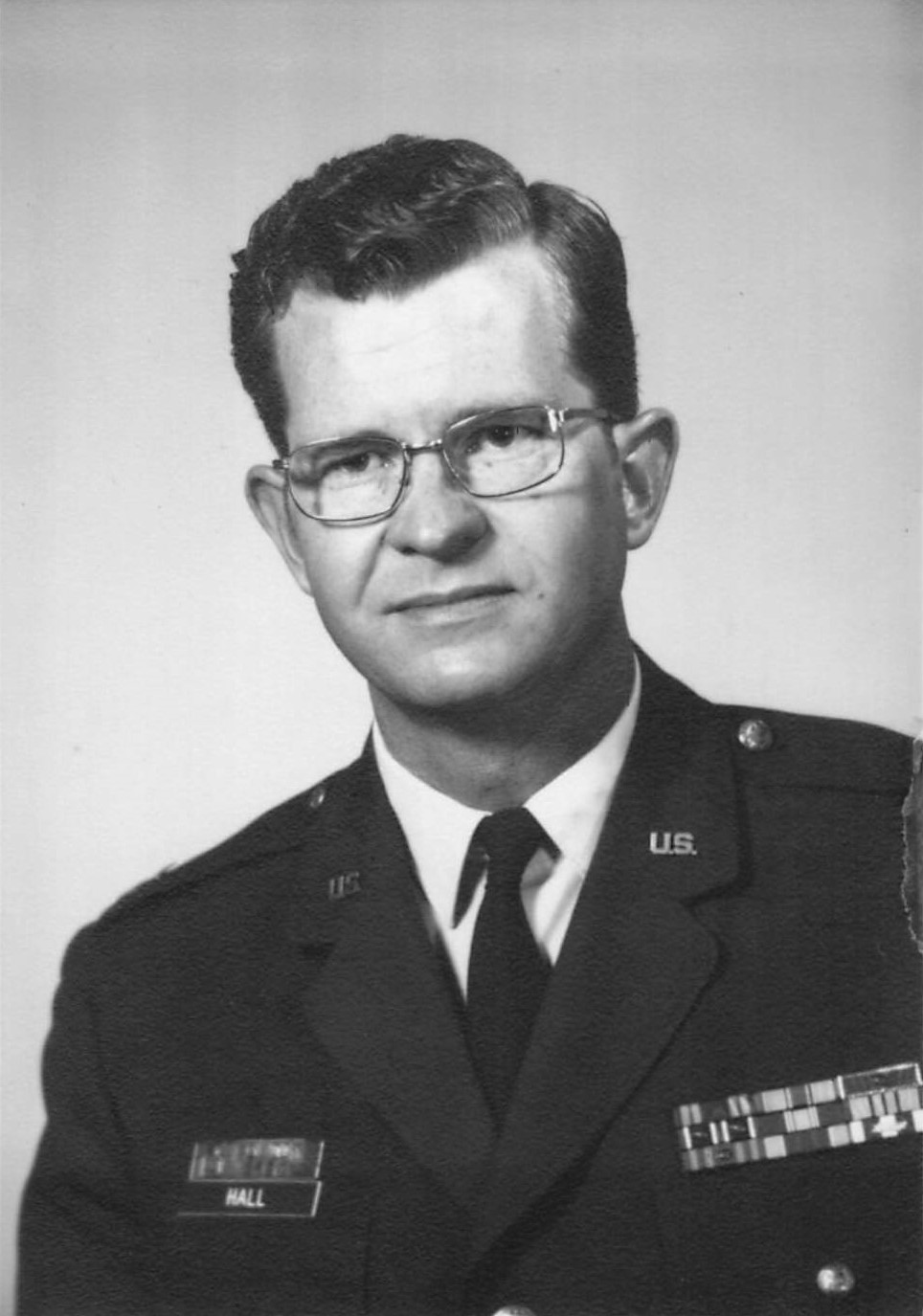 Howard Eugene Hall, 84
Howard Eugene Hall, 84, of Orange Park, FL passed away Thursday, October 26, 2023.  Howard was born in the red clay farm country of Piedmont, Alabama to the late Alice Lorraine "Polly" Hughes.  Polly and Howard, known as Gene at the time, moved to Jacksonville, Florida where he graduated high school.  Howard attended and graduated college at the University of Florida and has remained a die-hard Florida Gator's fan ever since.  Howard met his first wife, Elsa Costello, at the University where they married young and enjoyed several long years together.
Upon graduation, Howard was immediately commissioned into the United States Air Force as a Communications Officer, eventually becoming a Missile Operations Officer.  During his time in the Air Force, Howard traveled the world, lived in far away places, including Minot, ND.
Howard retired from the miliary and started a new career at AT&T selling the Yellow Pages.  Howard met and married Helen Erickson while working at AT&T and together they lived in California, South Florida, and Georgia.
Eventually, Howard moved back to South Florida where he met and married Inez Jenkins.  Howard and Inez settled in Orange Park, where they enjoyed going to the Club Continental and riding out to the beach.
Howard will be greatly missed by his friends, family, and dear neighbors who cared for him in his most recent years.
Howard is preceded in death by his father, Howard A Hall; mother, Polly Hall; three wives, Elsa Costello Hall, Helen Erickson Hall, and Inez Jenkins Hall.  Howard is survived by his stepchildren Lauren Moller (Kurt Moller), Lois Trudeau (Mike Trudeau), and Gregg Jenkins; as well as his 5 step-grandchildren and 6 step-great grandchildren.
Visitation with the family will be 3-5pm Sunday, October 29, 2023 in the Chapel of Russel Haven of Rest Funeral Home.
Burial with military honors will be Monday, November 6, 2023 at 10am at Webster Rural Cemetery in Webster, NY.
Arrangements are under the care of Russel Haven of Rest Cemetery, Funeral Home and Cremation Center, 2335 Sandridge Road, Green Cove Springs, Fl 32043.  Family and friends may share their condolences at:  www.RHRFH.com 904-284-7720