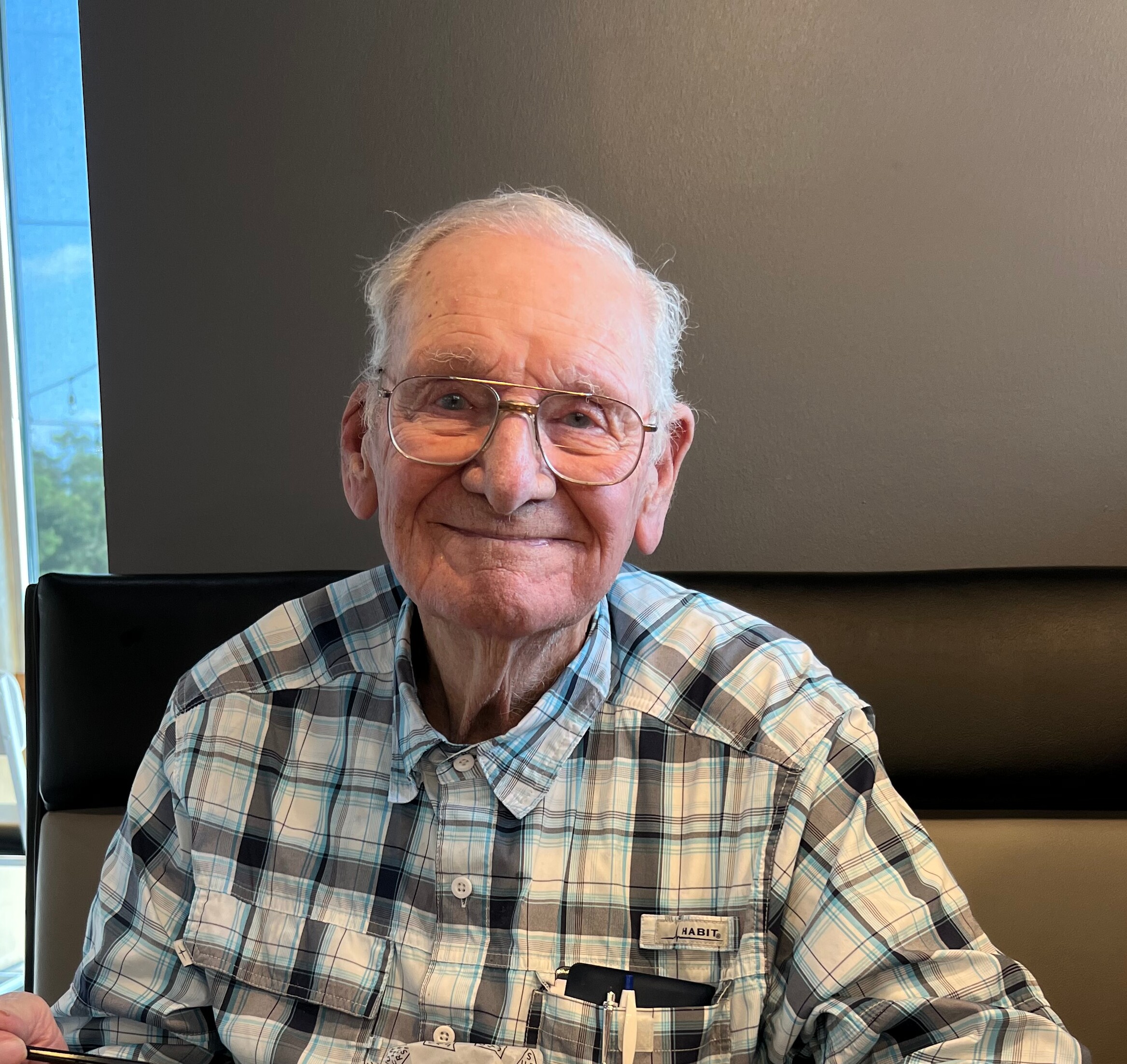 Homer Jackson Eldridge, 89
Click here to view the memorial video for Homer Eldridge
Homer J. (Buddy) Eldridge, 89, of Moultrie, GA passed away on Sunday, April 30, 2023 in Fleming Island, FL,  at the home of his son Larry.  He was born September 28, 1933 in Winter Haven, Florida.  Having lived in Florida as a child, he moved to Moultrie in 1945 along with his family.  He attended Berlin Grammar School, graduated from Moultrie High School in 1951 before attending St. Johns State College (formerly known as St. Johns Community College).  After graduation, Homer enlisted in the United States Navy in 1951 where he served his country for forty years and two months.  During his military career, he served as a flight engineer on patrol planes during the Korean War and Viet Nam Conflict.  In 1968, Homer was commissioned as a Naval Officer.  He served in many tours overseas, traveling to many countries and enjoyed his military life to the fullest.  He always brought souvenirs to his wife and children from his travels.  Homer was honorably discharged from the Naval Reserves in October of 1991 and retired as a Chief Warrant Officer 4.
While in the Naval Reserves, Homer worked for the Federal Government for 36 years where he retired as the Fleet Readiness Action Group Director.  He was also a Residential and Roofing contractor in Florida from 1972 until 1997 when he moved back to Moultrie, GA.  He loved to construct custom homes and remodeling and continued this passion until the age of 82.  Homer was a man of God and loved his church, Sardis Primitive Baptist Church, where he was a member since 1959.  He served his church in many ways, including as a committeeman for over 30 years and as a deacon since 1970.  Most of all, Homer loved doing for others as much as possible and never wanted any honors or rewards for his service.  He loved his family very much as he demonstrated this in so many ways.
Homer was preceded in death by his high school sweetheart and beloved wife, Virginia (Mema) Eldridge, (whom he missed so much after being married for 64 years and 7 months); granddaughter, Christina Eldridge; his father, Everett P. (Shorty) Eldridge; his mother, Anna Hodge Ormston and stepfather, Harold I. Ormston; grandfather, Homer Eldridge; brothers, Everett (Gene) Eldridge and Kenneth (Bug) Eldridge; brother-in-law, Lincoln Norman; stepbrother, James L. Hart, Jr.; and stepmother, Thelma Hart Eldridge.
He is survived by his son, Larry Eldridge (Marsha); daughter, Lynn Eldridge, both of Fleming Island, FL; granddaughters, Diana Warren (Stephen) and Lisa Eldridge; four beloved great-grandsons whom he loved so dearly, Christopher Eldridge, Bradley Warren, Cameron Eldridge and Blake Warren, all of Green Cove Springs, FL; sister, Betty Eldridge Burke of Shallotte, NC; brothers, Reasie (Pat) Eldridge of Orange Park, FL and Charlie Ray Eldridge of Moultrie, GA.
Funeral services will be held at Sardis Primitive Baptist Church (3706 Sardis Church Rd, Moultrie, GA 31788), on Friday, May 5, 2023 at 11:00AM.  A graveside service will follow the funeral services, in the Sardis Primitive Baptist Church Cemetery with military honors.  Visitation with the family will be Thursday, May 4, 2023 from 6:00PM to 8:00PM at Baker's Funeral Home (2222 Hwy 37 East, Moultrie, GA 31788).
In lieu of flowers, the family requests donations are made in Homer's memory to Sardis Primitive Baptist Church or Sardis Cemetery.
Casket Bearers will be his grandson, Stephen Warren; great-grandsons, Christopher Eldridge, Bradley Warren, Cameron Eldridge, Blake Warren; and brother, Heath White.