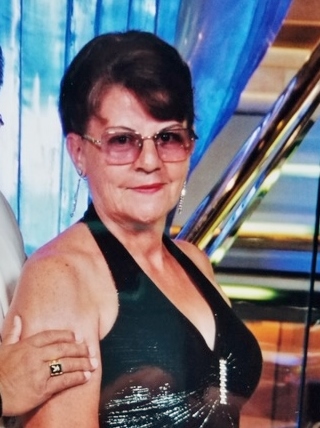 Gloria Margot Arregoces, 77
Gloria Margot Arregoces, 77 of Miami, FL passed away Friday August 16, 2019.  Gloria was born in Bogota, Colombia and moved to Miami in 1974.  She worked in an accounting office for over 30 years in Miami and was a member of St. Kevin Catholic Church.  Throughout her life, Gloria was an independent person who never slowed down; she enjoyed walking and in her later years cared for her husband, Horacio Arregoces until his death in 2012.
Mrs. Arregoces is survived by her children, Cesar (Amira) Arregoces, Ricardo (Jennifer) Arregoces, Mabel (Scott) Jenkins, and Claudia (Steven) Martin, brother, Manuel Libardo Barragan, two sisters, Gladis Alcira Barragan and Yolanda Barragan De Guzman, seven grandchildren and four great grandchildren.
Memorial Services will be held at a later date in Orlando, FL.
Arrangements are under the care of Russell Haven of Rest Cemetery, Funeral Home and Cremation Center, 2335 Sandridge Road, Green Cove Springs, FL  32043.  Family and friends may share their condolences at: www.RHRFH.com 904-284-7720