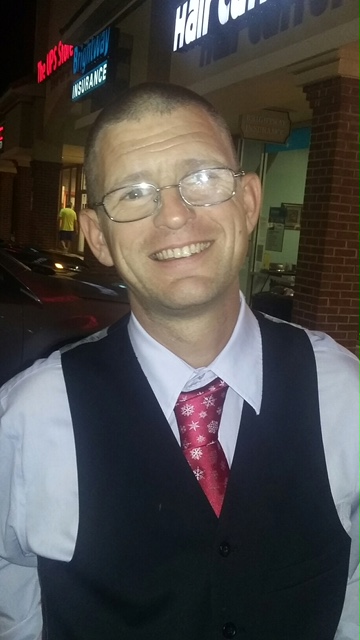 Glen Aaron McDonald, 39
Glen Aaron McDonald, 39 of Fleming Island, Fl.   Glen was a lifelong resident of Clay County and graduated from Keystone Height High School.  He was working with US Security for the past 2 years and was a former employee of Walmart as well as working with other Security firms.  Always willing to help others, bike riding, living an active life and keeping up with the Gators made Glen a person easy to like.  His personality will be missed by many.
Mr. McDonald is survived by his parents, Gene and Jeanne McDonald, sisters, Karen (Nathan) Taylor, Carla (Gale) Blackburn and Gaylynn Gravette, brothers, Tracy McDonald and Michael (Nancy) Gravette and several nieces and nephews to include Ashlee, Garrett, Evan, Brandi, Tiffany and Christopher and several great nieces and nephews.
Funeral Services will be held at 11:00 AM Saturday, August 19, 2017 in Hibernia Baptist Church with burial to follow in Russell Haven of Rest Cemetery. Visitation with the family will be from 10-11:00 AM prior to services.
Arrangements are under the care of Russell Haven of Rest Cemetery, Funeral Home and Cremation Center, 2335 Sandridge Road, Green Cove Springs, FL 32043.  Family and friends may share their condolences at: www.RHRFH.com 904-284-7720