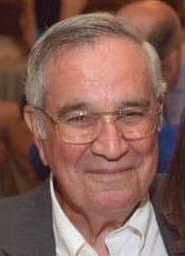 George Robert Yeazitzis, 85
George Robert Yeazitzis, 85 of Middleburg, FL passed away Tuesday, January 5, 2021.  Mr. Yeazitzis was born in Brooklyn, New York to the late Harlambus and Johanna (Schippers) Yeazitzis and moved to Florida in 1978.   He grew up in Brooklyn, served in the US Air Force for 20 years, gained his bachelor degree from Southern New Hampshire College and retired from NAS NADEP after a 25 year career.  George enjoyed computer technology, flying drones and camping.   He cherished spending time with family.  They were his pride and brought him great joy.   As a father, he was firm and loving. As a grandfather he was a consistent and loving presence and he will be forever in our hearts.
Mr. Yeazitzis was preceded in death by the mother of his children Margaret (Breen) and is survived by his wife of 42 years, Linda (Lavoie) Yeazitzis, children, George Yeazitzis, Denise Harris, Peggy Sue Yeaton,Tony Yeazitzis, Patty Ann Griffin, Joe Yeazitzis, Kathy Sterling, Tom Yeazitzis, Christine Fitts, Jimmy Yeazitzis, Therese Lane, Diane Yeazitzis, and Karen Pimentel, 17 grandchildren and 17 great grandchildren and one expected great grandchild.
Arrangements are under the care of Russell Haven of Rest Cemetery, Funeral Home and Cremation Center, 2335 Sandridge Road, Green Cove Springs, FL 32043. Family and friends may share their condolences at: www.RHRFH.com 904-284-7720