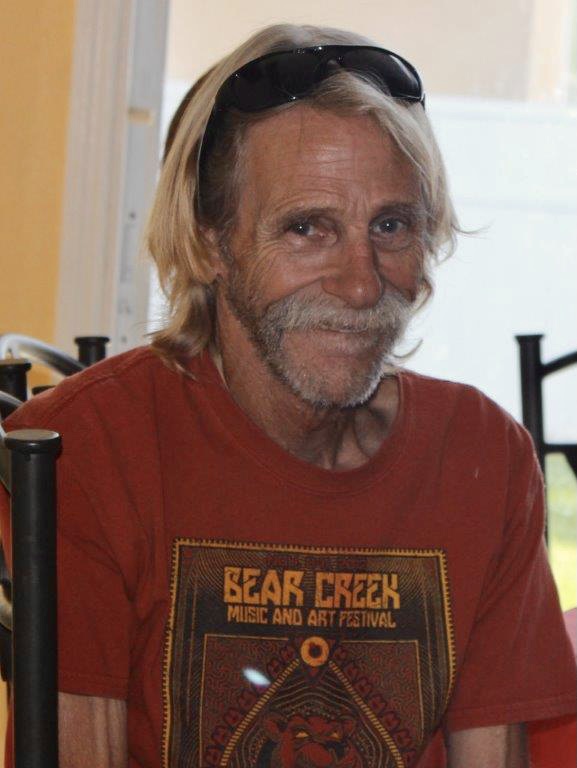 Gary Milton Allen, 67
Gary Milton Allen, 67, of Middleburg, FL passed away February 4, 2021.  Gary was born in Rochester, New York and headed south to Ft. Lauderdale in his 20s.  He settled in Middleburg in 1990 and raised his family.  Gary enjoyed playing golf with his sons-in-law and grandson, was an avid Jaguars fan, and loved to travel.  Music was one of Gary's greatest loves, especially classic rock and bluegrass.  In the late 90s he started working with Wanee Fest as a runner.  He was able to spend a lot of time with the various musicians during that time.  His favorite bands included Railroad Earth and the Rolling Stones.
Gary was a hardworking man and was known as "The Legend" when it came to his work of building screen enclosures.  He could work the math out in his head and knew exactly how the job needed to be done.  Gary's greatest joy in life was his family.  He adored his wife and five daughters.  "Popop" was his favorite name.  Gary didn't miss a game, cheer event or chorus concert when his kids were young.  That did not change when the grandkids came along.  Gary was always there.
Gary was preceded in death by his parents, Milton and Lorraine Allen; a brother, Ronald Allen; a sister, Diane Bidwell; and his mother-in-law, Jeannie Wright Peters.  He is survived by his loving wife of 39 years, Brenda Allen; five daughters, Melissa Pfleger (Mark), Mindy Smith (Jen), Stephanie Allen (Lee), Rachel Allen, Cherish Wilson (Dave); six grandchildren, Caden Smith, Molly Smith, Chloe Shaw, Avery Brown, Alexandria Pfleger, and Sarah Wilson; as well as numerous nieces and nephews.   Gary will be missed by too many to count.
A Celebration of Life will be held 11:00 AM Thursday, February 11, 2021 in the Chapel of Russell Haven of Rest.
Arrangements are under the care of Russell Haven of Rest Cemetery, Funeral Home and Cremation Center, 2335 Sandridge Road, Green Cove Springs, FL  32043.  Family and friends may share their condolences at: www.RHRFH.com 904-284-7720