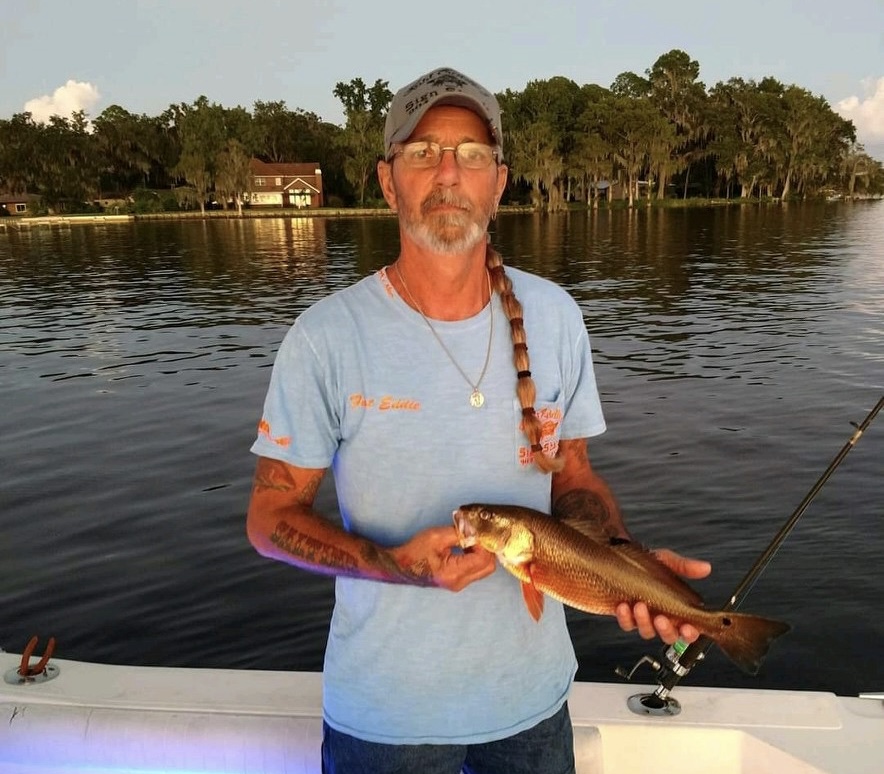 "Fast Eddie" Edwin O. Dorman, 60
"Fast Eddie" Edwin O. Dorman, 60, of Keystone Heights, FL passed away on Tuesday, June 29, 2021.  Fast Eddie was born in Jacksonville, FL to George & Laura Dorman.
Fast Eddie worked as a commercial fisherman & crabber for
14 years in St. Augustine, FL.
  He then worked as a service technician for J.B. Coxwell Contracting in Jacksonville, FL while working as a bartender at Terry's Place where he met his wife before finding his true calling which was his vinyl graphics business Fast Eddie's Sign Shack in Starke, FL which he started at his kitchen table and grew it into the successful business it is today.
Fast Eddie loved shrimping & fishing at his favorite fishing hole in the St. Johns river.  He loved entertaining people which led to him singing with several popular bands over the years.  He also loved helping people.  He organized & participated in several benefits & fundraising events for several charities as well as individuals.  Fast Eddie was a very outspoken Southern Christian & Patriot who loved his country and always stood up for his beliefs. Most of all he was a loving & devoted husband, father and Papa.
Eddie was preceded in death by his parents.  He is survived by his wife of 24 years, Dana Dorman; sister, Laura Watts & husband Ted; 4 sons, Clinton Dorman & wife Brittany, Bryce Wilson & partner Rebecca, Ronald Mobley & Robert Mobley; daughter, Crystal Allen & fiancé Robert; 2 nieces, Shauna Wilhelm and husband David & Deanna Watts; 11 grandchildren, Brianna Hyatt, Skyler Szoke, Skylar Dennis, Kendall Hyatt, Wesley Wilson, Daisy Dorman, Piper Dennis, Jaxson Dennis, Colton Mobley, Gage Mobley & Haley Mobley; 4 great nieces & nephews, Seth Anthertz, Devin Anthertz, Ashlyn Anthertz & Ashly Wilhelm.
There will be a celebration of life to be announced by the family at a later date.