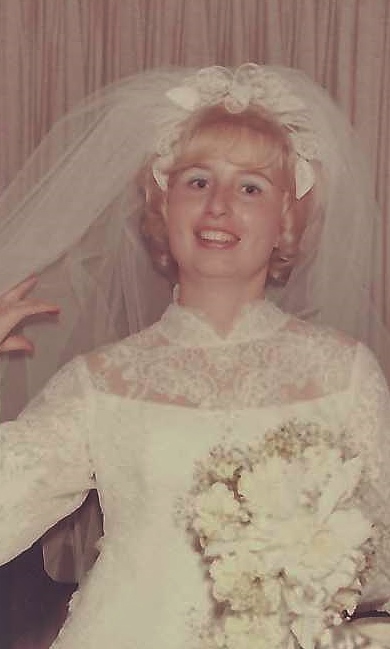 Elizabeth "Annette" De Nisco, 75
Elizabeth "Annette" De Nisco, 75 of Orange Park, FL passed away Wednesday, June 17, 2020.  Annette was born to the late Delmus and Dahlia Brim and was a lifelong resident of the Jacksonville area.  She was a graduate of Robert E. Lee High School and received her Associate of Arts degree from FCCJ later in life.  Mrs. De Nisco and her husband were active as volunteers at Nemours Children's Hospital and the Ronald McDonald House.  Her family meant the world to her; and in her spare time, Annette enjoyed music, painting, drawing, and being a great "Grandma" to her grandchildren.
Mrs. De Nisco is survived by her husband of 49 years, Neal De Nisco, children, Neal (Alyx) De Nisco, James (Liz) De Nisco, Nick (Renee) De Nisco and Elizabeth De Nisco-Anderson, three brothers, Jerry, Doug and Alton Brim, five grandchildren, Robb, Jamie (Jeremey), Anthony, Richie, and Vinny and one expected great grandson.
Mass of Christian Burial will be held 11:30 AM Monday, June 22, 2020 in St. Luke Catholic Church.  Burial will follow in Hickory Grove Cemetery.  Visitation with the family will be from 5-7:00 PM Sunday evening at the funeral home.
Arrangements are under the care of Russell Haven of Rest Cemetery, Funeral Home and Cremation Center, 2335 Sandridge Road, Green Cove Springs, FL  32043.  Family and friends may share their condolences at: www.RHRFH.com 904-284-7720
During the Mass at St. Luke, everyone who attends is required to bring and wear a mask and social distancing will be practiced.  Masks will not be provided.  Thank you for understanding.