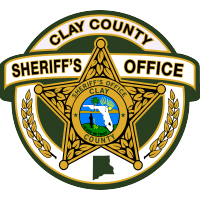 Edward D. Van Dyke, 83
Edward Daniel Van Dyke, age 83, formerly of Green Cove Springs, FL, passed away Monday, March 30, 2020, at the Lincoln Community Nursing Home in Lincoln, Missouri.  He was born on February 25, 1937 in Mooresboro, North Carolina.
After high school, he went into the Navy and would serve his country for twenty years, retiring in 1973.  He worked as an auxiliary officer for the State Department of Motor Vehicles in Florida, he also worked for the Orange Park, Florida Sheriff's Department from 1973 through 1979 and then went to work for the Clay County Florida Sheriff's Department from 1980 through 1998, retiring as a Detective. In August of 1987, he was awarded Outstanding Officer of the Month.  He loved all the years he worked for with the criminal justice system.
On July 8, 2005, Ed was married to Wilma Sue Hankins in Green Cove Springs, Florida.  In 2017, they moved to Warsaw, Missouri.
He loved old cars and going to car shows.  He also loved NASCAR racing.
Ed was preceded in death by his first wife Joy, a daughter Sharon Hyzer, a son Steve Van Dyke, and a great-grandson, James Garrett Stoddard and is survived by his wife Sue, of the home, two daughters, Sandy English, and her husband Rodney, and Sonya Cunningham, and her husband James, eleven grandchildren and twenty-seven great-grandchildren
Graveside Services will be held 10:00 AM Saturday, June 6, 2020 in Russell Haven of Rest Cemetery with Pastor Bill Register officiating.  Clay County Honor Guard will be performing honors for Mr. Van Dyke's tenure with the CCSO.
Arrangements are under the care of Russell Haven of Rest Cemetery, Funeral Home and Cremation Center, 2335 Sandridge Road, Green Cove Springs, FL  32043.  Family and friends may share their condolences at: www.RHRFH.com 904-284-7720