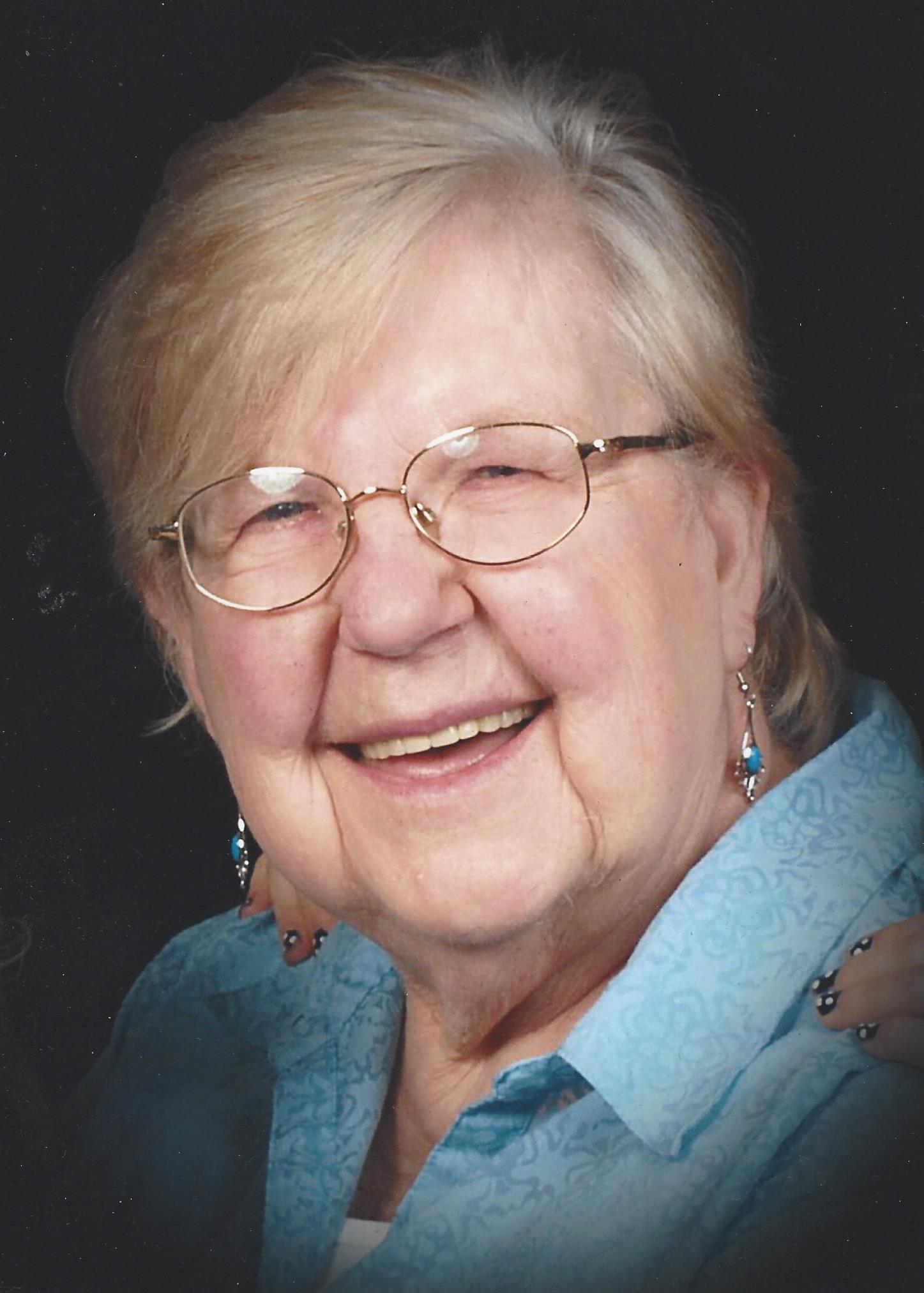 Dorothy Elizabeth "Dotty" Krapf, 92
Dorothy Elizabeth Krapf, 92 of Middleburg, FL passed away Saturday, August 4, 2018.  Dorothy was born in Jersey City, New Jersey. She worked at various businesses in New York when she was a young woman including the Prudential Company as a typist and later in life she worked at a department store, Epstein's, in catalog sales at Sears and also in a bakery. She fell in love and married the late William Leslie Krapf on May 5, 1946. They were married a few months short of their 60th anniversary. She is survived by her four children, Darless & (Robert) Nagro of Kissimmee, Susan James of Deltona, David and (Patricia) Krapf of Kissimmee, and Mary Lynne and (Jay) Farnsworth of Middleburg, twelve grandchildren, 28 great grandchildren, one great, great granddaughter and her sister Catherine Wendt.
Dorothy enjoyed crossword puzzles, spending time with her grandchildren and great grandchildren, dancing, singing, her family and God. This little church in Keystone was very important to her and William's lives. Bill was at one point the treasurer and Dotty sang in the choir, this brought her a tremendous amount of joy.
Dorothy was a true Christian woman, she never spoke bad about anyone, she always looked for the best in people and overlooked any faults they might have had and was loving and caring to her family and friends.
She goes to heaven to be with her husband, William L. Krapf, mother Catherine Mae 'Nana' Swartz, her father Walter Edward 'Pop Pop' Swartz, her sister Lynda Kurtz and her brother Walter 'Buddy' Swartz.
Funeral Services will be held Noon Wednesday, August 8, 2018 in Christ Evangelical Lutheran Church of Keystone Heights, FL with Rev. Paul Lemkey officiating.  Burial will follow 12:30 PM Thursday, August 9, 2018 in Florida National Cemetery, Bushnell, FL.
Visitations will be 5-7:00 PM Tuesday at the funeral home and 11:00 AM-Noon Wednesday at the church.
Memorial may be made to:  www.christlutheranwels.weebly.com Christ Evangelical Lutheran Church
Arrangements are under the care of Russell Haven of Rest Cemetery, Funeral Home and Cremation Center, 2335 Sandridge Road, Green Cove Springs, FL  32043.  Family and friends may share their condolences at: www.RHRFH.com 904-284-7720