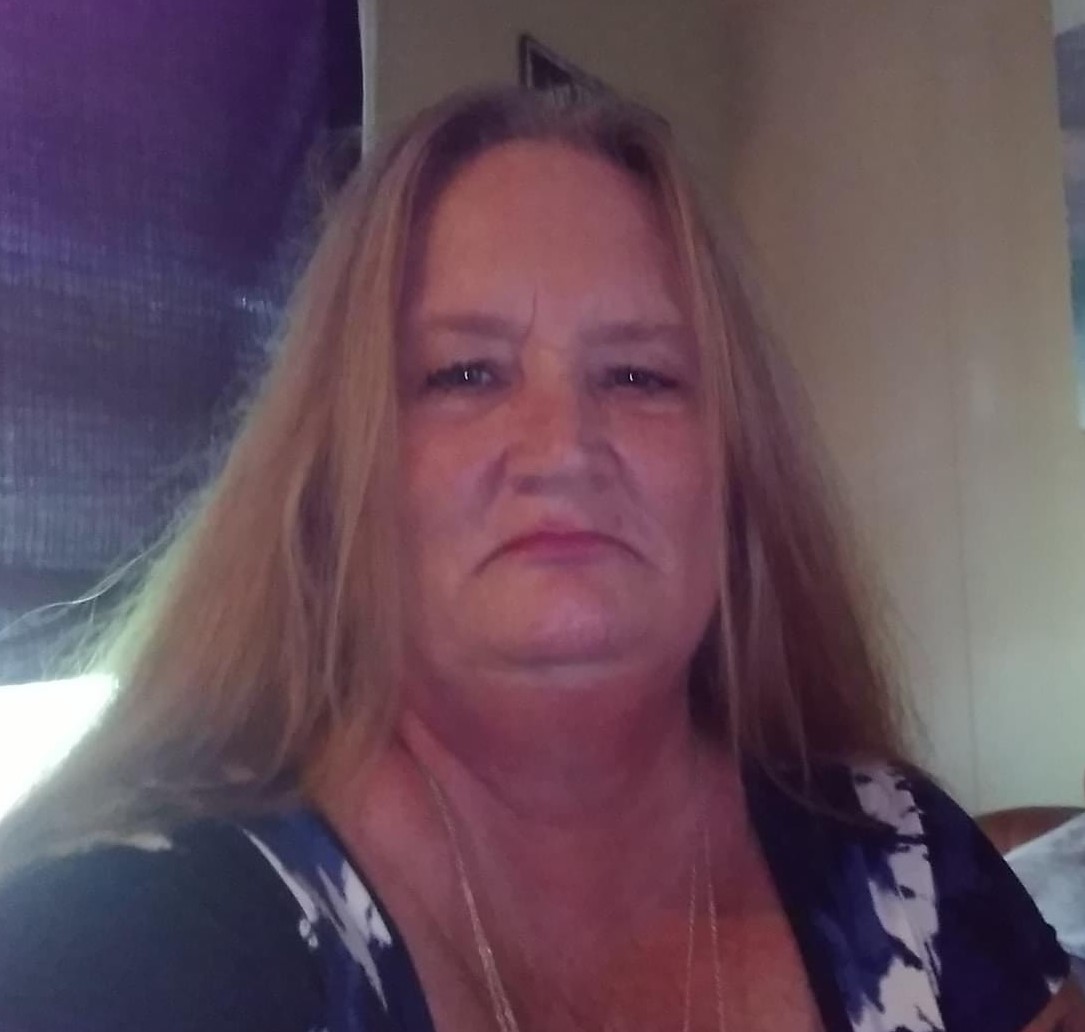 Denise Donna Aymar, 64
Denise Donna Aymar, 64, of Middleburg, FL passed away Saturday, May 29, 2021.  Denise was born in Passaic, New Jersey to the late Frederick Siegenthaler and Caroline Britton Siegenthaler.  She moved to Clay County in 1994 from New Jersey.  Denise was a friend to everyone.  She always greeted people with a smile and would strike up a conversation with anyone around her.  She was lovingly known as "Mama D" to many people, but especially those she met while working with her son, Sean, at Inkslingers Tattoo Shop.  She took care of everyone in the shop.  Denise also worked at the Keg of Nails as a bartender.  She enjoyed crocheting and made many blankets for all the kids in the family.  Most of all, Denise was a devoted mom and Oma to her grandbabies.
Denise was preceded in death by her parents; and one brother, Frederick Siegenthaler.  She is survived by two sons, Robert "Bobby" Aymar and Sean Aymar; one daughter, Ayla Aymar; four brothers, Bill Siegenthaler (Jennifer), Pierre Siegenthaler (Kimberly), Andre Siegenthaler (Kristeen), and Todd Siegenthaler (Dawn); five sisters, Teresa Larkin, Linda Pearson (Al), Barbara Siegenthaler, Sandra D'Arrigo (Glen), and Shiv Nolan; sister-in-law, Donna Siegenthaler; father of her children, Robert A. Aymar; and four grandchildren, Coral Aymar, Atticus Aymar, Gregory Green, and Malcolm Green.
A celebration of life will be held at a later date.
Arrangements are under the care of Russell Haven of Rest Cemetery, Funeral Home and Cremation Center, 2335 Sandridge Road, Green Cove Springs, FL  32043.  Family and friends may share their condolences at: www.RHRFH.com 904-284-7720