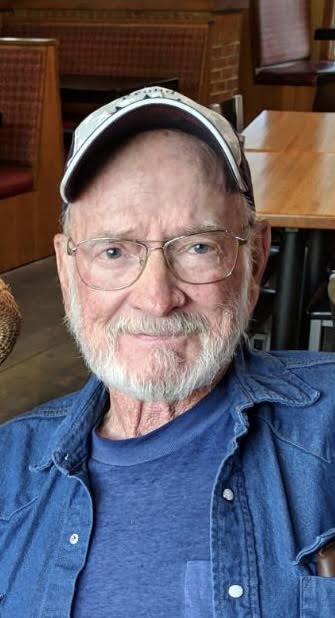 David (Dave) Halwood Horton, 81
David (Dave) Halwood Horton, 81 of Green Cove Springs, FL passed away peacefully on Saturday, September 16, 2023.  David was born in Quincy, FL to the late Hal Wood and Marjorie Horton.  He graduated high school in Jacksonville and was a proud veteran of the Vietnam War.  He spoke fluent Korean and served as an Army Ranger/Special Forces from 1960-1963, before his honorable discharge at Fort Benning, Georgia.
After the war, David became a plumber/pipefitter and was a member of the Plumber's and Pipefitter's Local Union #234 for over 50 years. He truly worked on nearly everything, everywhere, all the time before retiring in 2005.  He helped build the original Lake Asbury fire station, served as the first Chief of the LAVFD, and remained a volunteer fireman for 30 years.  He was a member of the Masonic
Lodge #1965 of Jacksonville and was a 32nd Degree Scottish Rite.
David was a spiritual leader in his family and an active member of the First Church of God Middleburg, FL.  He never tired of sharing a laugh or spinning a great yarn.  He had a remarkable mind to recall and share his in-depth knowledge of Lake Asbury history.  His community was very important to him as he was always available to help anyone in need.  David played a key role in the Hendry Farm's
Cane Grinding event each year as he took great pride in helping to crank and maintain that cane grinder.  He loved God, his friends, gardening, his family and most of all, his loving wife, Connie.
Mr. Horton is survived by his wife, Connie Horton, children, Cynthia (Whitney) Thompson, Hal David Horton, Dr. Lori (Tim) Ley, David (Kathy) LaGrua, Denise LaGrua, Pat (Joyce) Kiser, and Teresa (David) Sanday, brother, Larry (Nancy) Horton, sister-in-law, Carol Horton, 17 grandchildren, 30 great grandchildren, and 1 great, great grandchild.
Memorial Services are planned for November and will be announced at a later date.  In lieu of flowers, kindly consider making a donation in David's name to First Church of God of Middleburg, P.O. Box 1401, Middleburg, FL 32050.
Arrangements are under the care of Russell Haven of Rest Cemetery, Funeral Home and Cremation Center, 2335 Sandridge Road, Green Cove Springs, FL 32043. Family and friends may share their condolences at: www.RHRFH.com 904-284-7720.